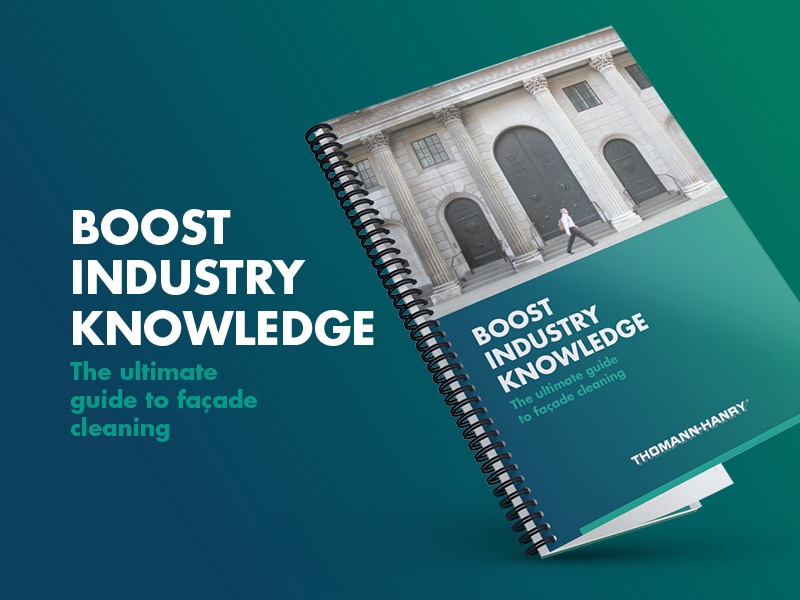 What the façade cleaning guide offers
The guide offers an in-depth look at the traditional façade cleaning methods and their characteristics in order to understand both their benefits and pitfalls.
Issues of access, water, and waste containment are all examined.

Potential impacts on both building occupiers and the public are considered.

The guide also explores a dry, non-abrasive alternative method and how the above issues are minimised, whilst the benefits of speed, value and sustainability are maximised.
Written in simple, no-nonsense language, this comparative guide gives you clear and accurate advice to ensure a successful building façade cleaning project.
Download your FREE guide today by registering your details or contact us to order a copy.