Somerset House, South Wing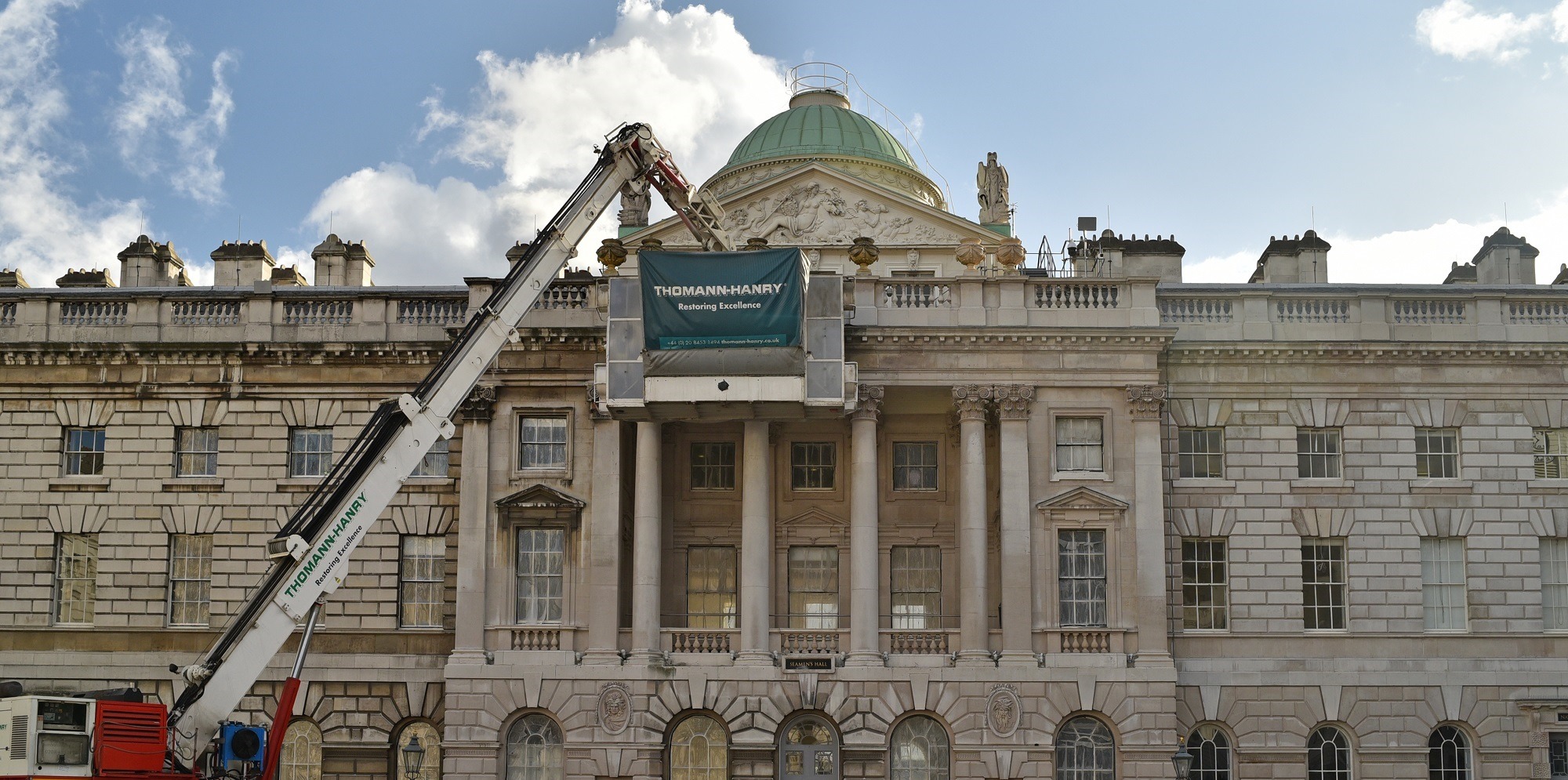 William Chambers' Somerset House, an imposing neoclassical masterpiece, was restored to its former glory.
Recognised the world over, today Somerset House is one of London's leading historical landmarks and amongst the capital's most important creative hubs.
Nearly 250 years after building work first started on William Chambers' imposing Neoclassical masterpiece, Thomann-Hanry® were appointed to restore the South Wing to its former glory.
Using the company's patented façade gommage® technique, decades of dirt and grime were gently lifted off the building's 1,650 square metres of Portland stone elevation. Working from an agile boom-mounted cabin, no scaffolding was required for the clean.
In addition to cleaning, Thomann-Hanry® were tasked with decoration of windows, restoration of stone/leadwork and pigeon protection, as well as the faithful and accurate replacement of balusters, carried out by our in-house team of expert banker stonemasons.
Read more details about Somerset House here.