19 Berkeley Street, Mayfair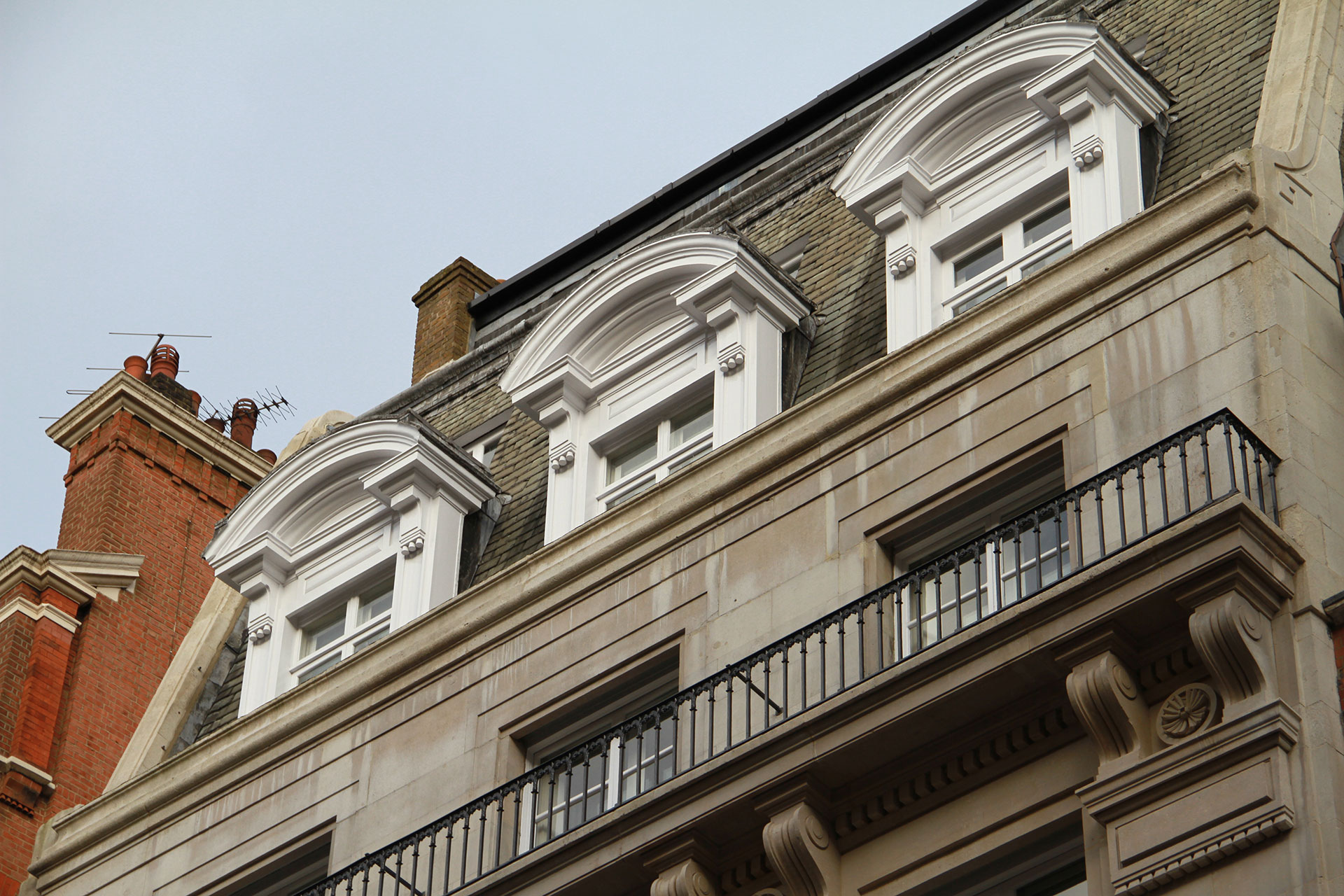 Located in the very heart of the London Borough of Mayfair, 19 Berkeley Street had accumulated decades of dirt and grime in this area of class, sophistication and elegance, causing the building to stand out for all the wrong reasons.
Following instruction from Dron & Wright, our unique masonry cleaning system restored the Portland stone façade in just two days, allowing the client to avoid the unnecessary blight of scaffolding. Afterwards, a full schedule of restoration and repairs commenced, all undertaken from platforms, ranging from structural repairs of timber dormers to cornice repointing.