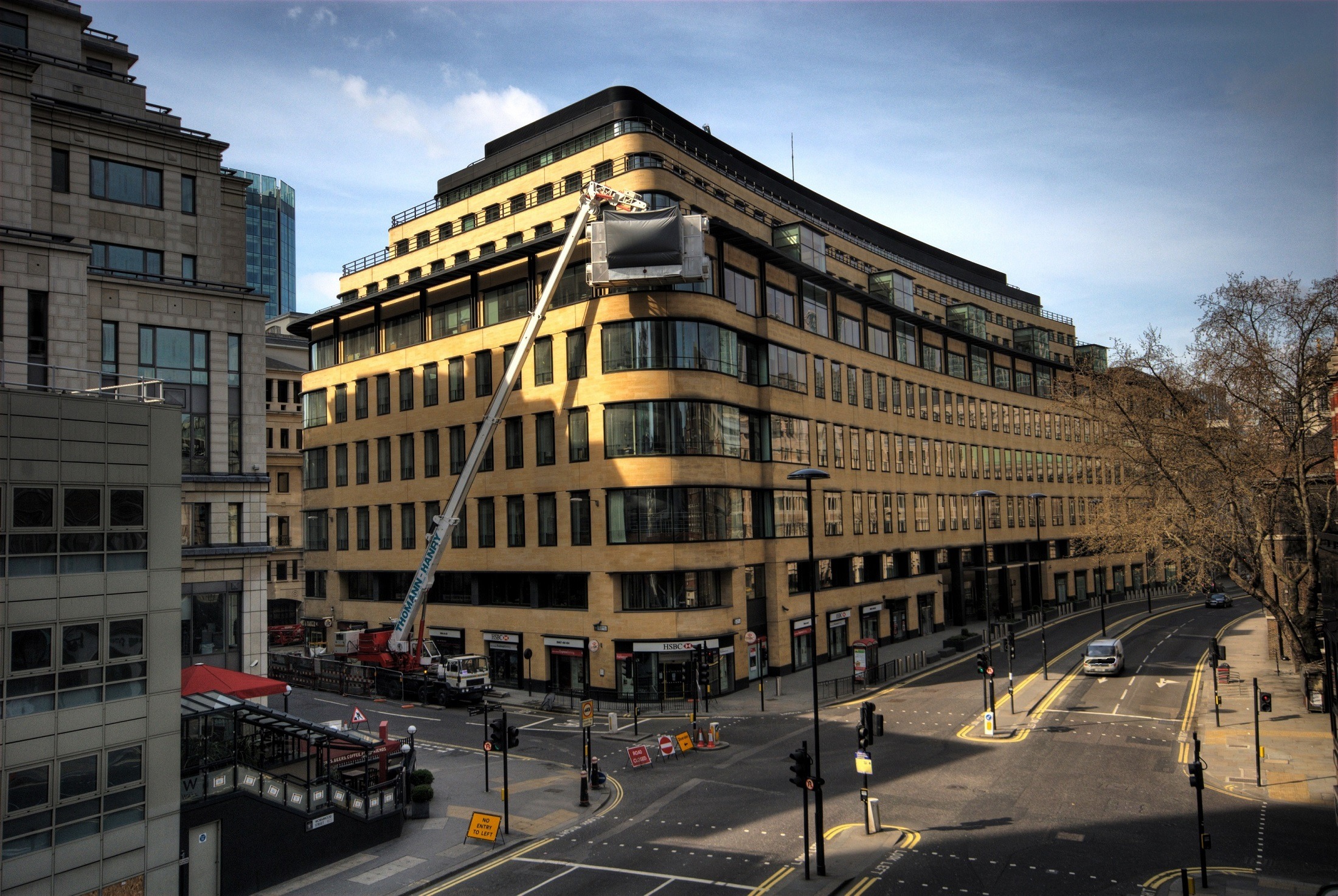 Although Deutsche Bank AG had initially agreed to scaffold the building for six months and to use facade cleaning conventional methods, the disruption could significantly affect the bank's operations.
To address these concerns, Thomann-Hanry®'s façade gommage® system was chosen, enabling the building to be cleaned entirely without scaffolding.
Works were carried out during weekends only, with no evidence of any cleaning work during the bank's normal working hours and no disruption to its business. Working from Friday to Sunday nights, Thomann-Hanry® completed the project in just fourteen days and saved the client nearly £50,000 on overall costs.
For obvious reasons, security is a key concern for banks. As a result, a scaffold-free system is by far the preferred solution for cleaning the exterior of a bank, as it offers increased security as well as guaranteeing minimal disruption to visitors and employees alike.