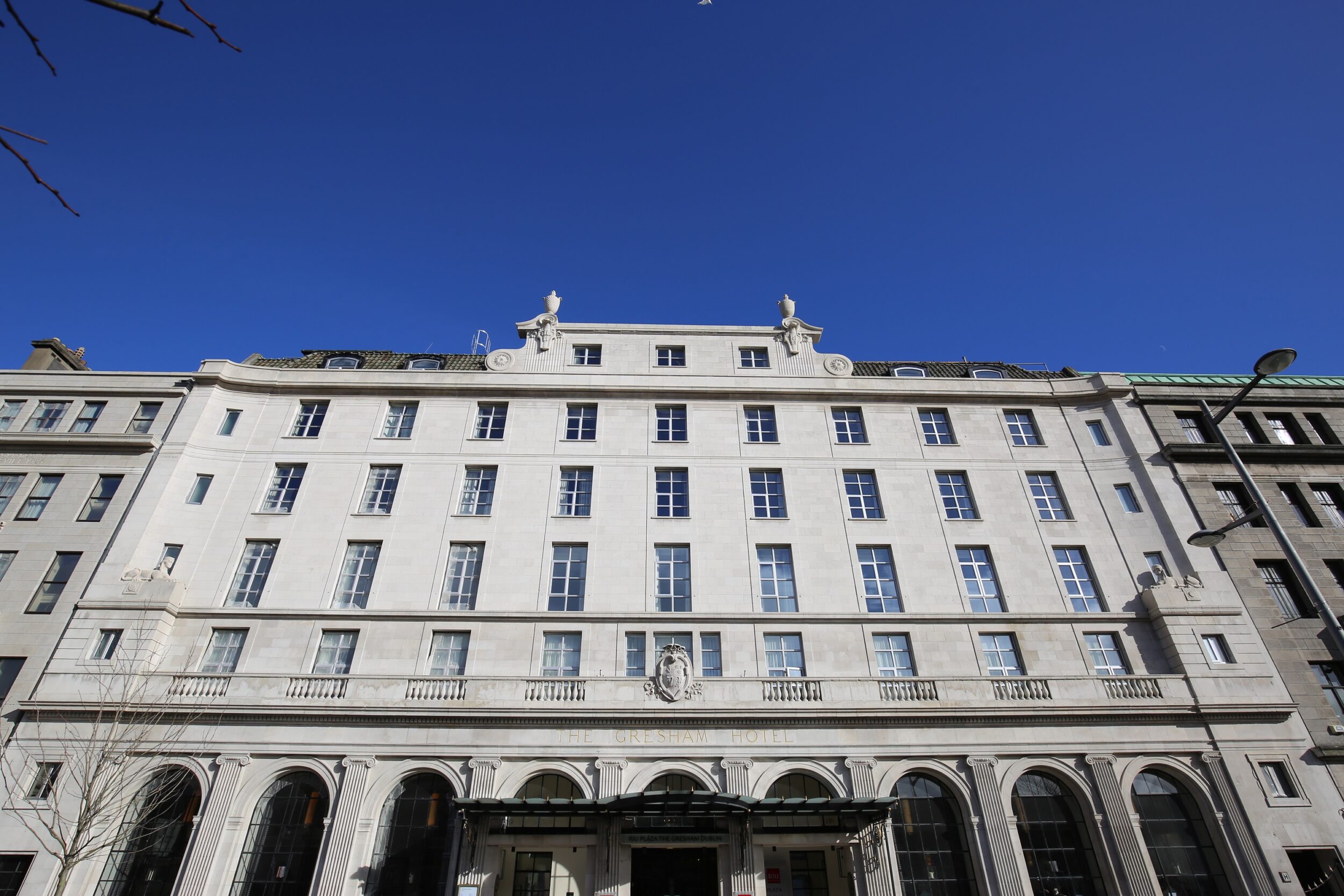 Blending Art Deco and neoclassical stylings to magnificent effect, today the Gresham Hotel's stunning Granite and Portland stone façade is back to its prime position on one of the Dublin's busiest thoroughfares.
Erasing 90 years of grime from the Gresham Hotel, Dublin.
Thomann-Hanry® were appointed by P Mac Stone Cleaning and Restoration to turn the clock back at one of Dublin's most iconic landmarks, the Gresham Hotel.
The Gresham's eventful past marks it out as arguably Dublin's most historically resonant building, established in 1817. From the decorative elements, scrolls and beautiful carvings to the elegantly arched double height windows at street level, it is today cherished as one of Dublin's most culturally and historically significant landmarks, standing as it does at the heart of a designated Architectural Conservation area.
Dublin's stone cleaning and restoration specialists P Mac were approached to carry out renovation works and, having worked with Thomann-Hanry® ten years previously, they knew façade gommage® was the perfect choice for cleaning the façade and returning it to its pristine original appearance. The real beauty of façade gommage® system for a public-facing establishment such as the Gresham, however, is that it is the only technique which does not call for the building to be shrouded in unsightly scaffolding. Thomann-Hanry® highly skilled team completed the cleaning of the façades in ten days only. Less disruption to guests, staff and passers-by; and stunning results achieved in a barely believable timeframe.
Watch a short video of this beautiful project produced by Thomann-Hanry®'s partners in Dublin, P Mac.
Read more details about the history of the Gresham Hotel here.