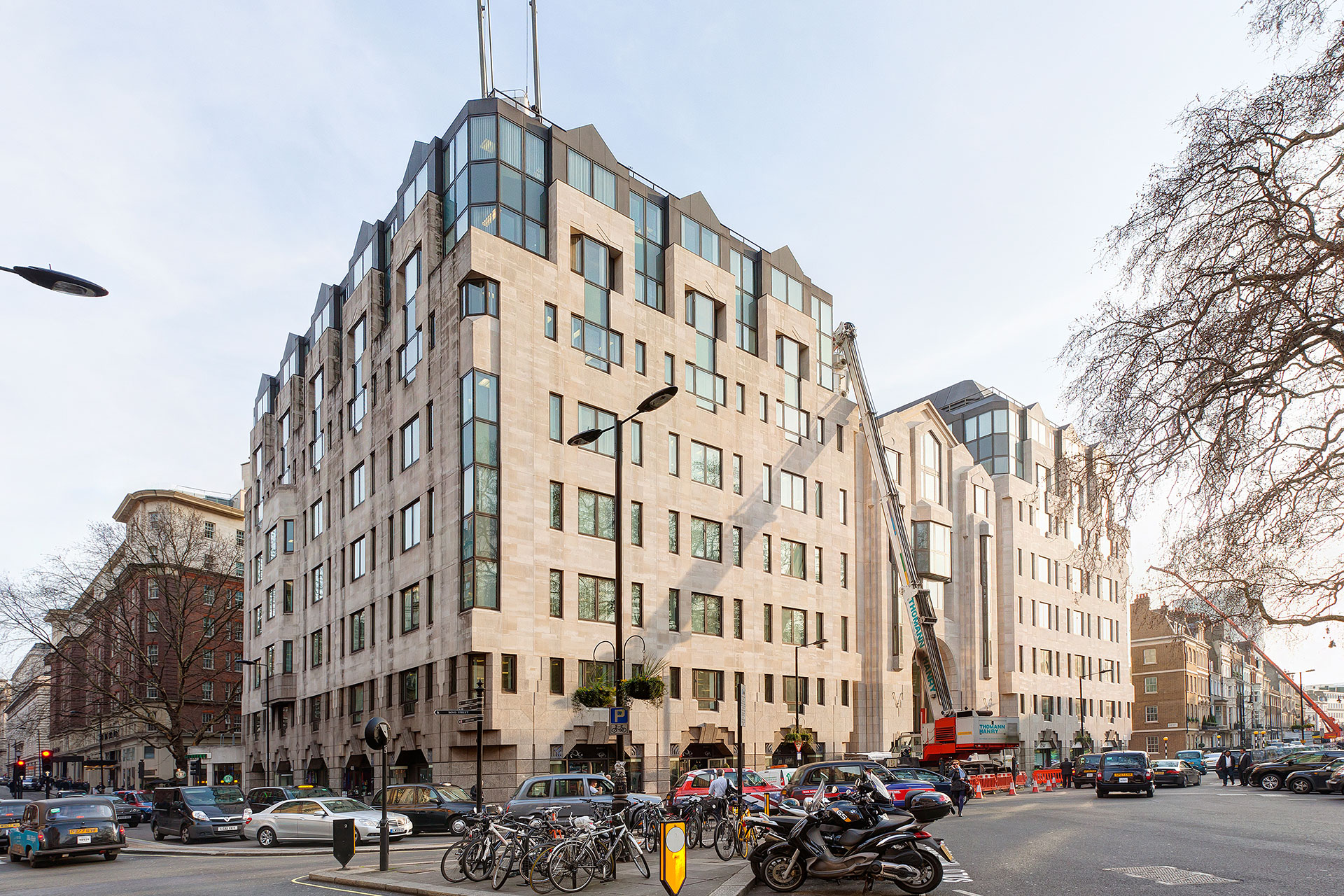 Located on an island site on the south side of Berkeley Square, Lansdowne House is a Landmark eight-storey office building which has been home to many iconic businesses, including Saatchi & Saatchi.
Lansdowne House includes five retail units on the ground floor, so the building hosts a very large number of office staff and retail shoppers.
5,800m2 of Portland stone and Granite was cleaned in seventeen days from Thomann-Hanry®'s patent cleaning system while smaller platforms followed behind, simultaneously carrying out stone repairs and replacing mastic. Traffic is particularly busy in this part of Mayfair, and the building is very exposed to wind and rain. The parapet and façade details were shedding large amounts of water down the facade, creating unsightly green growth and causing significant damage.
The managing agents, therefore, decided to protect the stone surfaces using apply Thomann-Hanry®'s own facade sealant, Aqua Fend®, a proprietary solution for the long-term protection of facades which repels water, contaminants and pollution, while still allowing the building to breathe.
Works were carried out from platforms, the building remained easily accessible throughout the works.