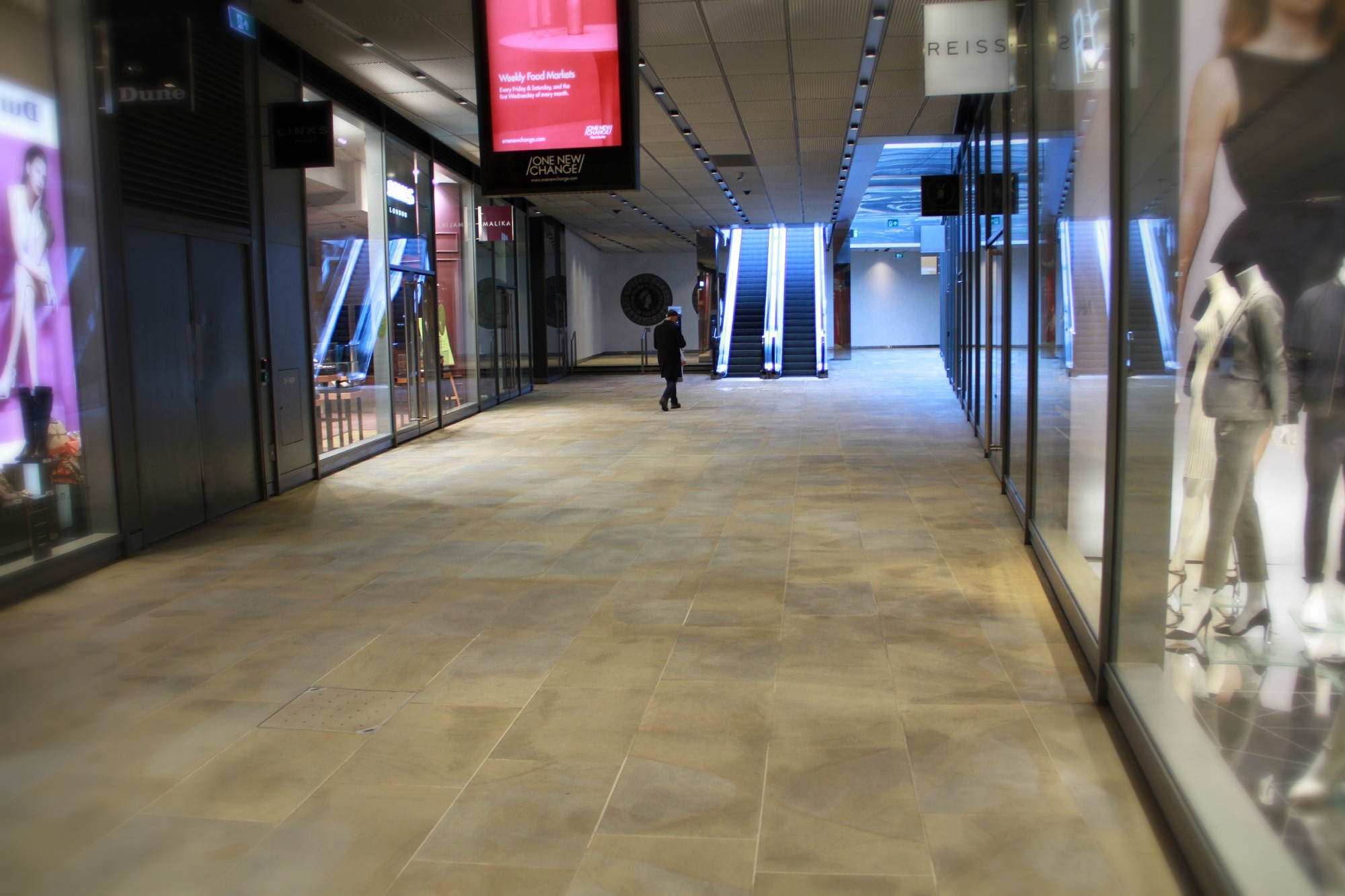 One New Change is a Land Securities' development located in the heart of the City of London. Pitched as London's 'premium shopping destination', it is paramount that its interior is as pristine as its image. With around 60 stores spanning three floors, it is one of the largest shopping centres in central London.
Thomann-Hanry®'s interior stone specialists deep cleaned 5,000m2 of Yorkstone flooring.
Once cleaned, the ground surface was protected with a coating of Aqua Fend® G. With a guarantee of up to eight years, the invisible Aqua Fend® surface protection will not only safeguard the stone from unwanted decay and damage, but also make ongoing maintenance more efficient and, consequently, more cost-effective.
The project also involved re-laying 150 individual Yorkstone slabs and replacing all missing grout. Work was mainly undertaken at night to minimise disruption to business trade and was completed on time and within budget.