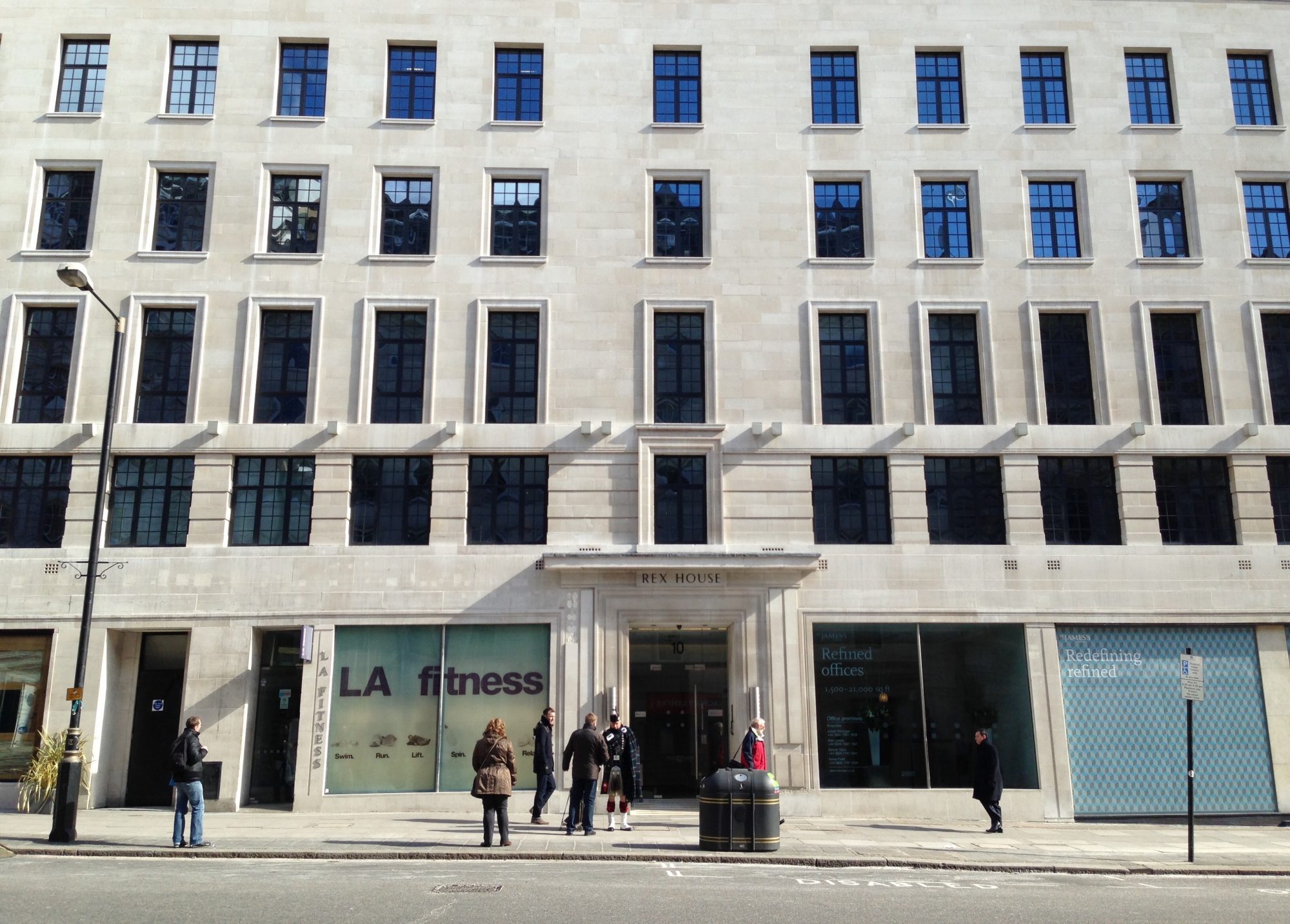 Thomann-Hanry® were contracted by CS Hodges & Son to carry out façade cleaning and restoration to this seven-storey brick and stone building in Regent Street. Rex House is owned by The Crown Estate – one of the largest property owners in the UK.
The busy Regent Street elevation at Rex House was cleaned in just five days from Thomann-Hanry®'s specially adapted platform and, in total, all three elevations – amounting to 2,300m2 – were finished in ten days.
During the clean, seven cladding panels were found to be loose on the front elevation at Rex House and, although not posing an immediate danger, these were mechanically fixed following the clean. Stone repairs and repointing were carried out at all levels, not only as a further programme of preventative maintenance, but also to enhance the appearance of the building.
For more facade cleaning and restoration projects in St James's, click here.