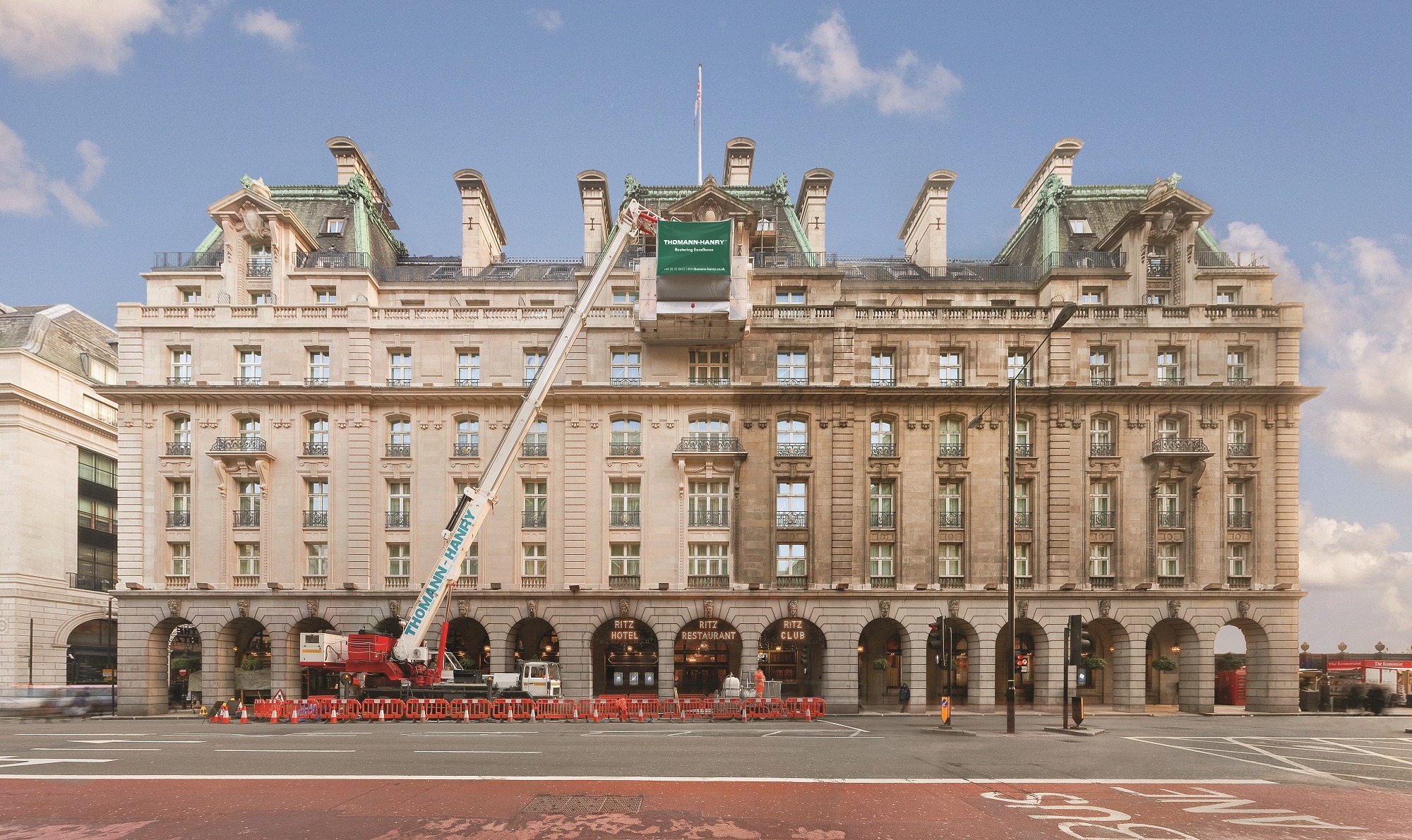 Situated in Piccadilly, The Ritz Hotel is one of London's most celebrated hotels.
Unfortunately, over time, the British weather and pollution have taken their toll on the appearance of the stone façade. The Ritz Hotel's management selected Thomann-Hanry®'s unique façade gommage® cleaning system to bring the building back up to the hotel's impeccably high standards.
3,600m2 of The Ritz Portland stone and Cornish Grey Granite – including intricate moulding and decorative carving – was cleaned in just sixteen days. Any other option would have taken four to six months.
Crucially, no scaffolding was required. Operatives gained access to the walls from a special cabin supported and manoeuvred by a crane on the ground.
As a primary benefit to the client, room occupancy remained unaffected throughout the works, saving the hotel thousands in otherwise lost revenue.
Stephen Boxall, MD of The Ritz Hotel said, "We are delighted with the results of the recent clean to the exterior masonry of the hotel. We were particularly concerned that the work should not cause any inconvenience or disturbance – either to our hotel guests or to pedestrians and traffic in Piccadilly. The efficiency and speed with which Thomann-Hanry® were able to complete the project has been quite astounding."
For more facade cleaning and restoration projects in St James's, click here.