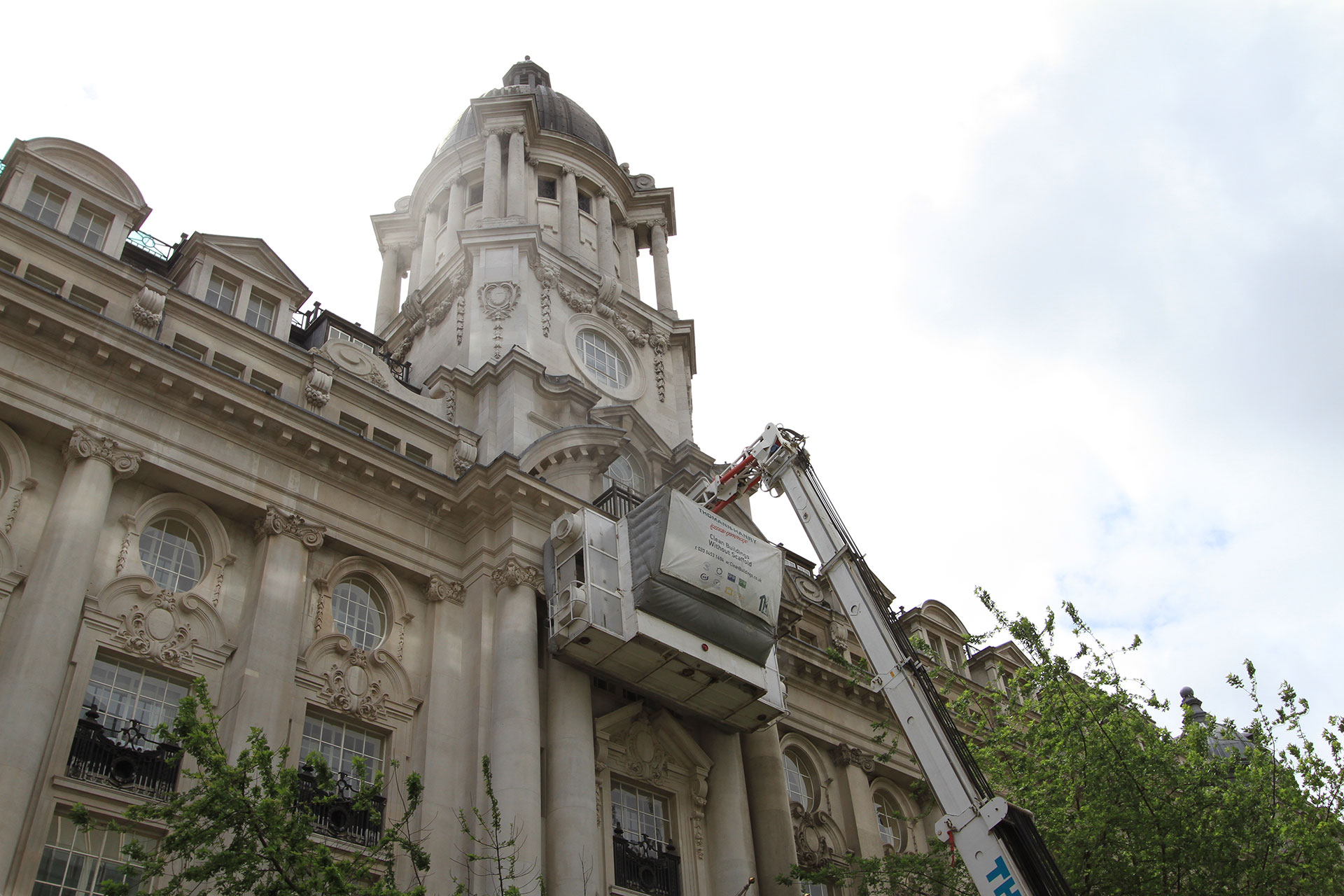 As part of its £85 million renovations, Thomann-Hanry® were commissioned to provide a total overhaul of the impressive façades and large internal courtyards of this Landmark building, known formerly as the Chancery Court Hotel.
Some façades of the Rosewood Hotel were cleaned without scaffold, using our unique façade gommage® system. A substantial amount of restoration work was then carried out, all under the direction of stone consultants 'Harrison Goldman'.
In addition to the stone and granite repairs, we painted all external metalwork including railings, Juliet balconies and the main entrance gates.
We also investigated the causes of heavy staining, which was remedied and then removed by use of specialist poultices, as well as installing 250 planters, which grace almost every window on the building, we also provided high-level access for other trades.