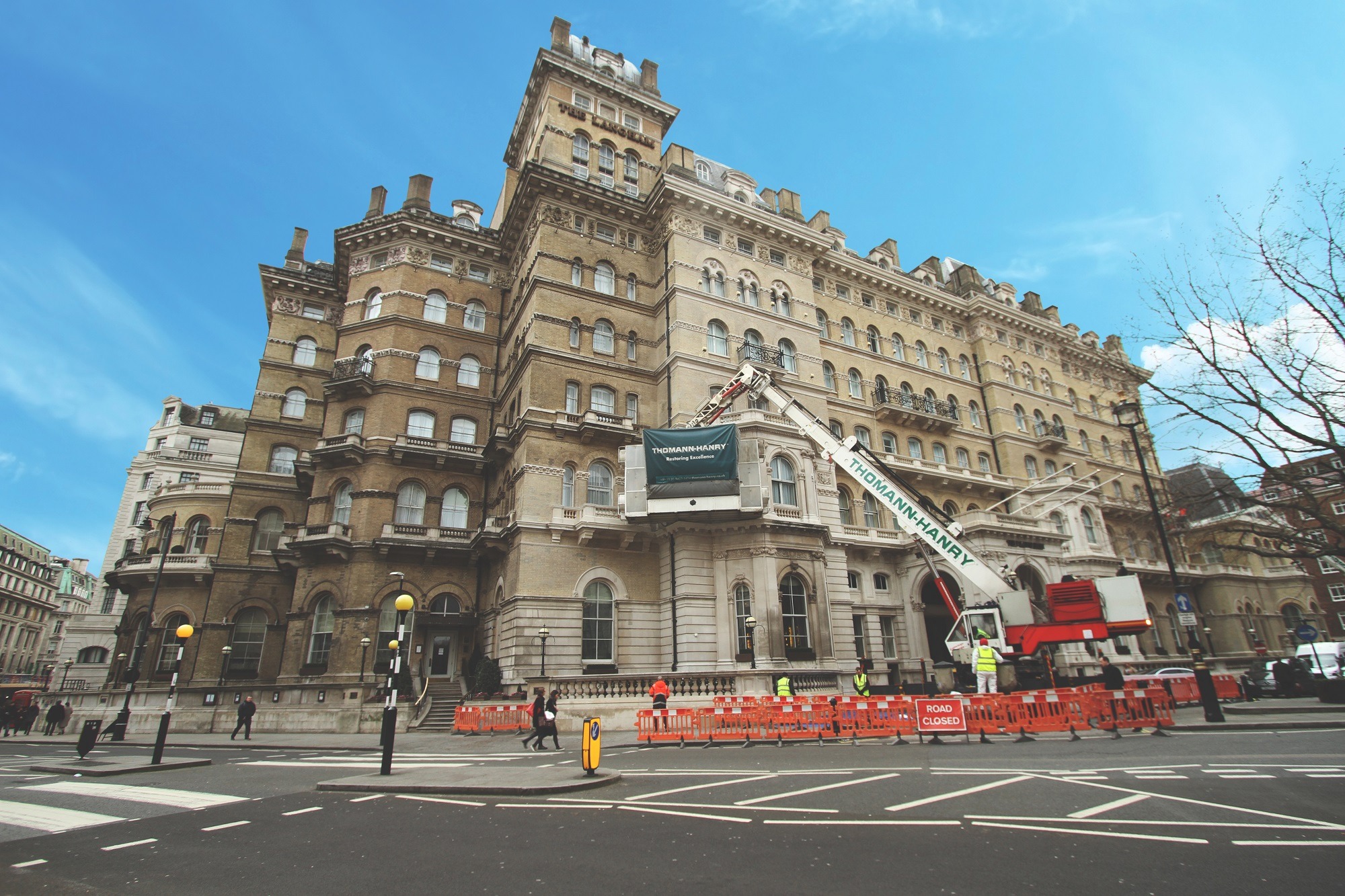 Completed in just six weeks, Thomann-Hanry® have returned one of the city's most iconic hotels to its original splendour.
The Langham Hotel showcases the finer points of façade gommage®
The Langham restoration
Comprising some 5,000 square metres of Portland stone and brickwork, all four elevations of the Grade II Listed, five-star The Langham Hotel were surveyed, restored and meticulously cleaned using the Thomann-Hanry® patented façade gommage® technique.
With no unsightly scaffolding, the process was carried out from lorry-mounted cabins, projecting fine powders across masonry, brickwork and numerous ornate sculptural details to gently erase layer upon layer of accumulated grime, revealing this magnificent building as it first appeared in the 1860s.
Read more details about the history of The Langham here.