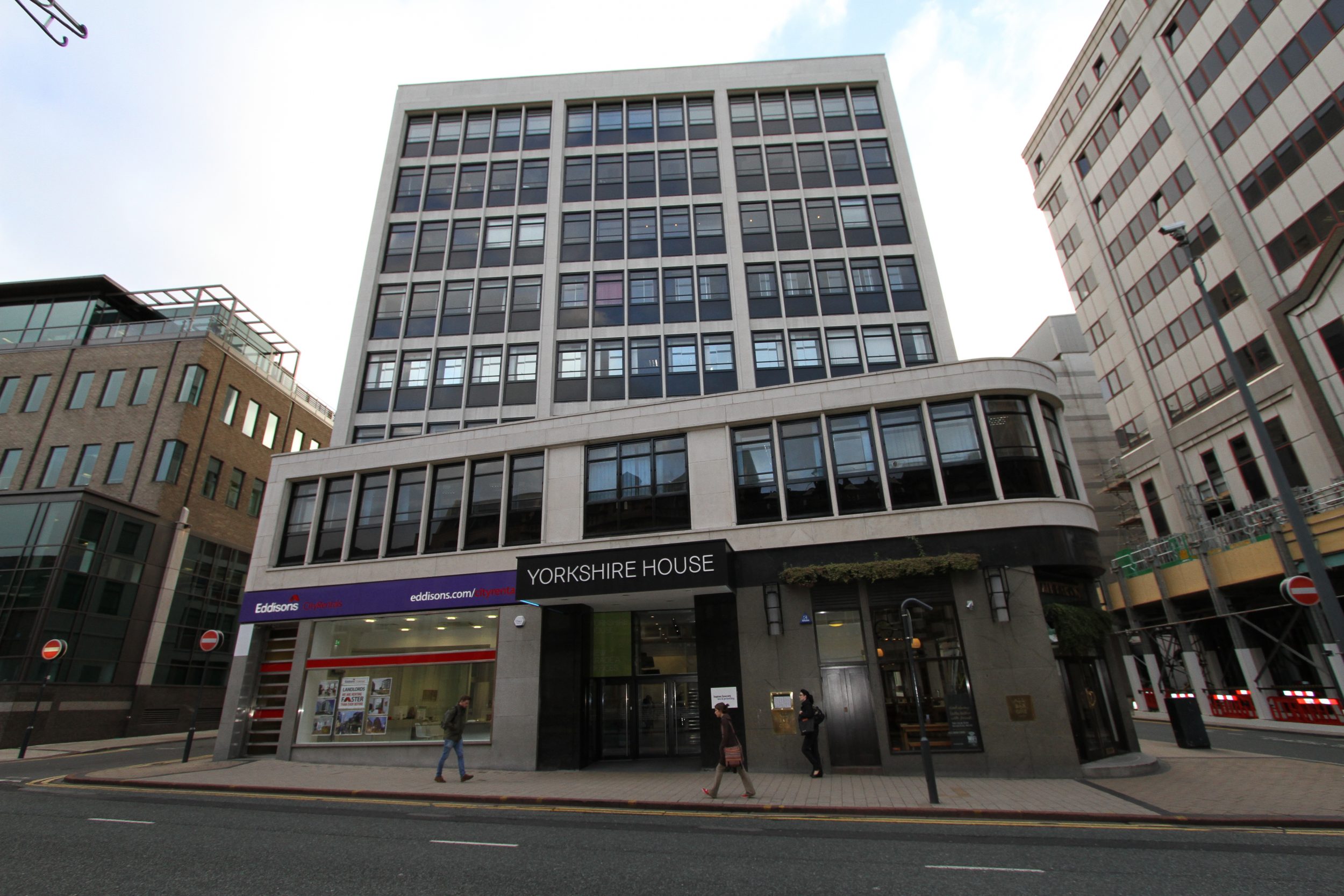 Yorkshire House is an impressive 83,000 sq ft landmark office building with a modern and sleek design, located at the dynamic business centre of Leeds.
Thomann-Hanry® have cleaned the exterior facades of the landmark Yorkshire House, in Leeds, and also restored and redecorated the windows.
Facade cleaning in Leeds: works of facade cleaning at Yorkshire House were done from Thomann-Hanry®'s platforms meaning the thriving retail community at ground floor level avoided loss of trade. All occupants benefited from rapid completion and lack of disruption.