Facilities Management Journal – Jul 2017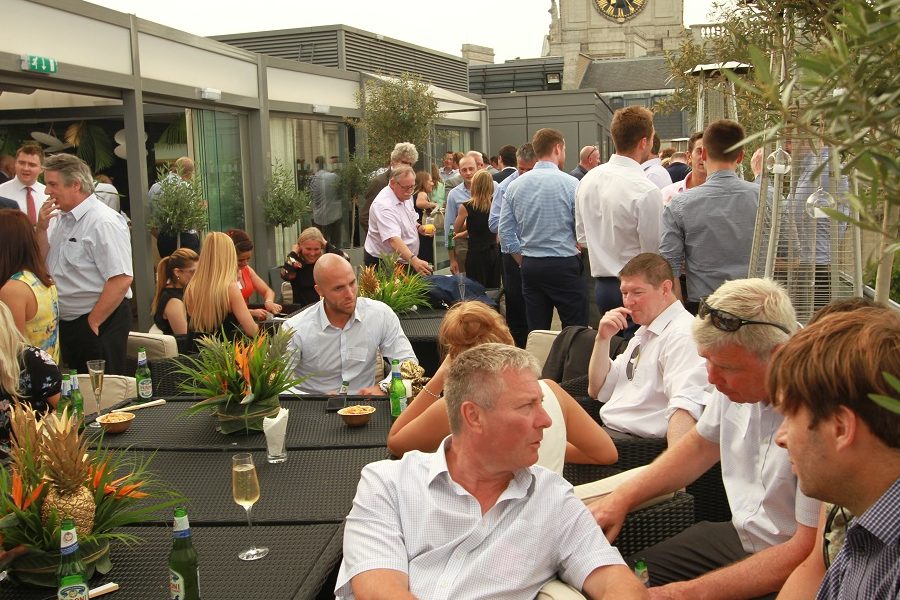 A glimpse of Thomann 'Tropicana' Hanry Summer Party this year.
Thomann 'Tropicana' Hanry
Thomann-Hanry® Host Annual Industry Summer Party
"Last Thursday witnessed Thomann-Hanry®'s 'Tropical Summer Party' at the Sky Bar of the Grange Hotel St Paul's, London. Seen as an annual, must-attend gathering for those associated with the stone restoration and cleaning industry, this July's relaxed event allowed industry authorities to network with key entities such as surveyors, architects, property owners, FM's and consultants.
The idyllic roof top terrace provided 200 industry guests with stunning views of St Paul's Cathedral, a unique tropical theme and an exclusive opportunity to network in a relaxed and friendly environment on a warm summer afternoon.
Those attending included property giants such as JLL, CBRE, Knight Frank and Savills, as well as leading architect practices, journalists and representatives from well-known establishments such as Buckingham Palace and Eton.
Supporting the tropically-themed roof terrace, delicious cocktails and champagne were served along with spicy treats and canapés for the guests to enjoy during the afternoon and evening.
Music was provided by the popular London band 'Live Lounge' who sang hits and helped add to the buzzy atmosphere. And to top the event, a highly talented caricaturist – Ivaylo Ivanov – was on hand throughout to provide fun and quirky drawings of the guests… (more)"
Click here to read the article
Back to news