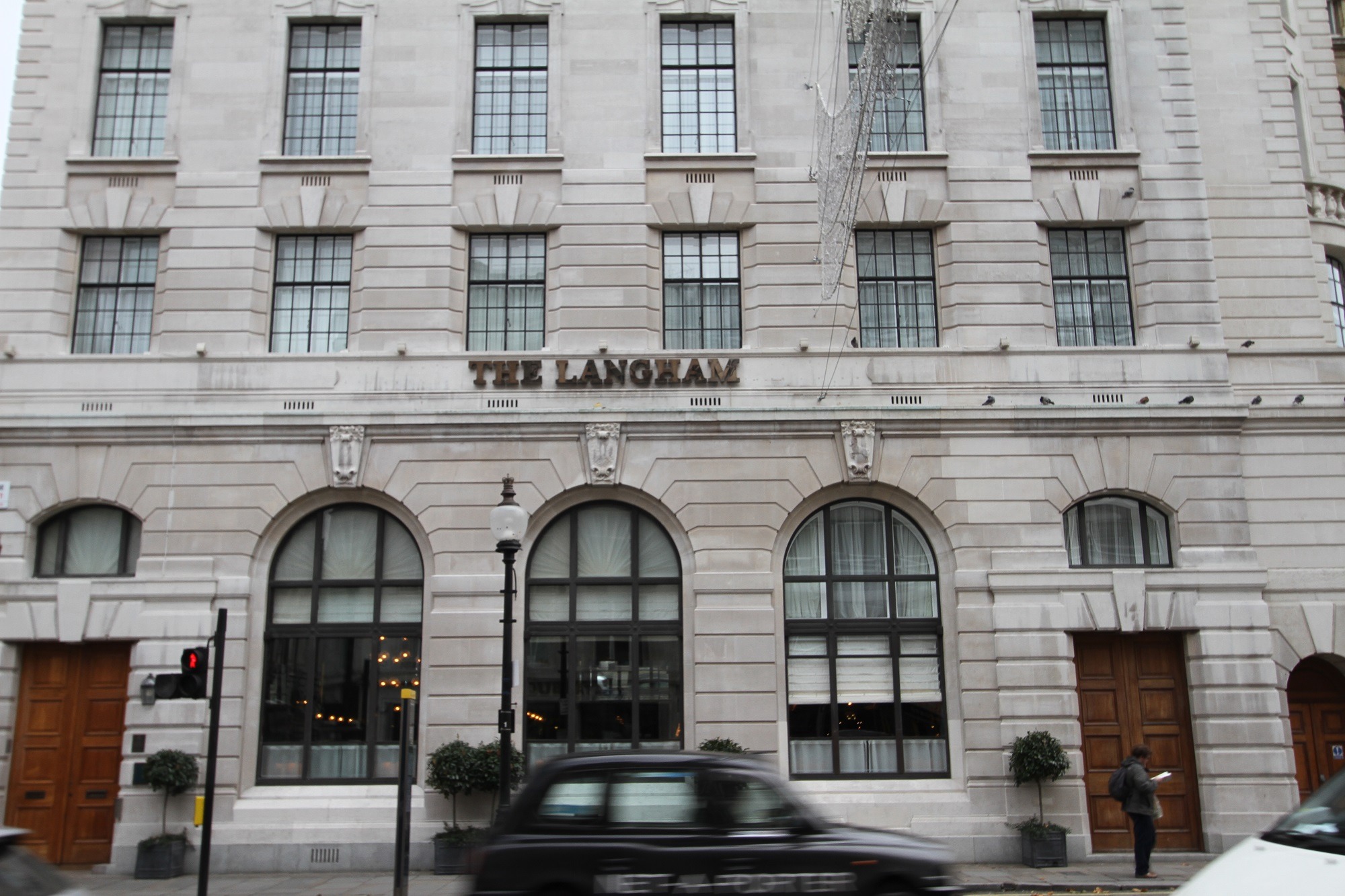 Langham Hotel restoration by Thomann-Hanry® showcases the finer points of façade gommage®
Patronised by royalty, heads of state and a who's who of the literary world, The Langham on Portland Place has long been recognised as one of London's most iconic hotel landmarks. Designed by John Giles and built in the 1860s, upon opening it was feted as the capital's largest and most modern hotel – and Europe's first "Grand Hotel".
Today, this five-star establishment retains not only the aura and prestige of its heyday, but also the pristine grandeur, thanks to recent, extensive works by our team, London's premier building restoration specialists. Starting in December 2017, the project saw all four 7-storey elevations surveyed, cleaned and restored to their original splendour, in addition to abseil doff cleaning of interior light wells. In total, 5,000 square metres of Portland Stone and brick were painstakingly brought back to life, removing layers of dirt and grime accumulated since their last cleaning some 15 years ago.
Due to the architectural characteristics of this imposing Grade II listed property, the company's patented façade gommage® technique played a critical role in its restoration. Essentially Italianate in style, the façade is adorned with eclectic Gothic elements and sculptural details, including griffins and sphinxes below the heavy eaves cornices and, together with lions and lizards, on the imposts of lower-storey window arches. Fashioned from moulded cement on slate armatures, each of these intricate embellishments required the gentlest and most meticulous of cleaning in even the most inaccessible of crevices.
Projecting fine powders under compressed air from a cabin mounted boom, façade gommage® presented the perfect solution. As opposed to higher impact, abrasive water-based techniques, the powder flows across the masonry surface, gently rubbing away layers of dirt without damaging the underlying substrate. Carried out from a MEWP, the process was also scaffold-free, enabling not only a timely completion but also minimal disruption to hotel staff, guests, visitors and passers-by.
Completed in just six weeks onsite, the cleaning and restoration of The Langham has successfully turned the clock back some 150 years, returning this most iconic and opulent of London landmarks to its former glory.
Find out more details of our works at The Langham Hotel here.
Back to news