At Home with Sarah Beeny, stone flooring feature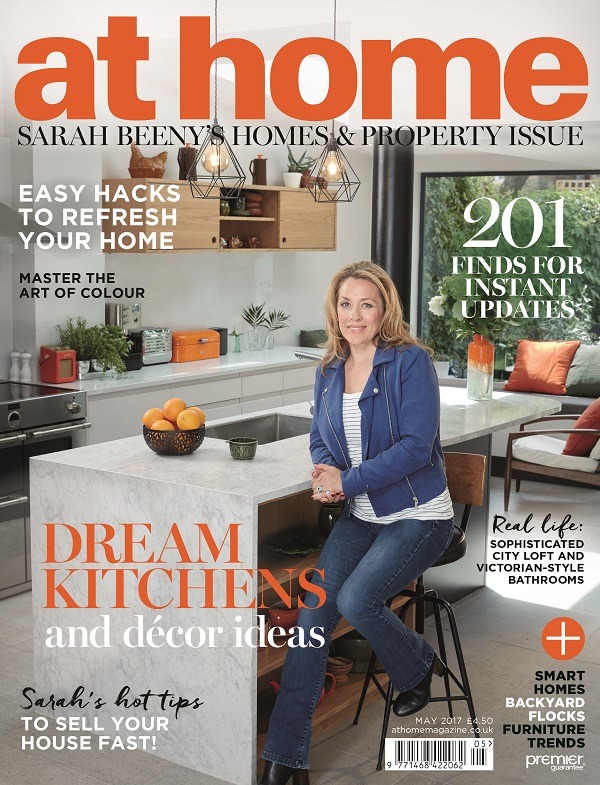 The right natural stone and maintenance methods to your interior stone flooring.
As seen in At Home with Sarah Beeny Spring Edition 2017, learn how to maintain the original shine of stone flooring and surfaces.
Beautiful surfaces can give a great first impression, so why not let Thomann-Hanry® use its extensive knowledge to restore yours to its former glory and look after your ongoing maintenance needs?
Stone flooring, staircases and decorative features are incredibly beautiful. Much like anything else, if neglected, the cost of maintenance and ultimately restoration can prove exceptionally expensive. Maintenance of natural stone flooring is not always easy to manage – as any housekeeper will vouch – and keeping it clean feel like an everlasting job. It is not always appreciated that, depending on the type of stone, different chemicals are required as part of the routine cleaning process.
For example, a polished marble floor requires a different treatment to that used on a honed granite floor. Even maintenance companies don't fully appreciate this and can get it wrong.
Pick the right material
The choice of stone for any given room should be made not simply for its looks, but also for how easy it will be to keep looking clean and new.
Different rooms will have different risks. In a kitchen, for example, a porous limestone would be at greater risk of a permanent stain than a less porous option such as granite. But with the right advice, installation and maintenance, you can protect almost any material against grease, liquids, stains and dirt.
However, advice on the subject and materials can vary greatly in quality. A simple decision, such as choosing a marble worktop over a granite one, could engage you in more detailed maintenance in the long run… (more)"
Click here to continue reading the article.
Back to news