CIOB Conservation Conference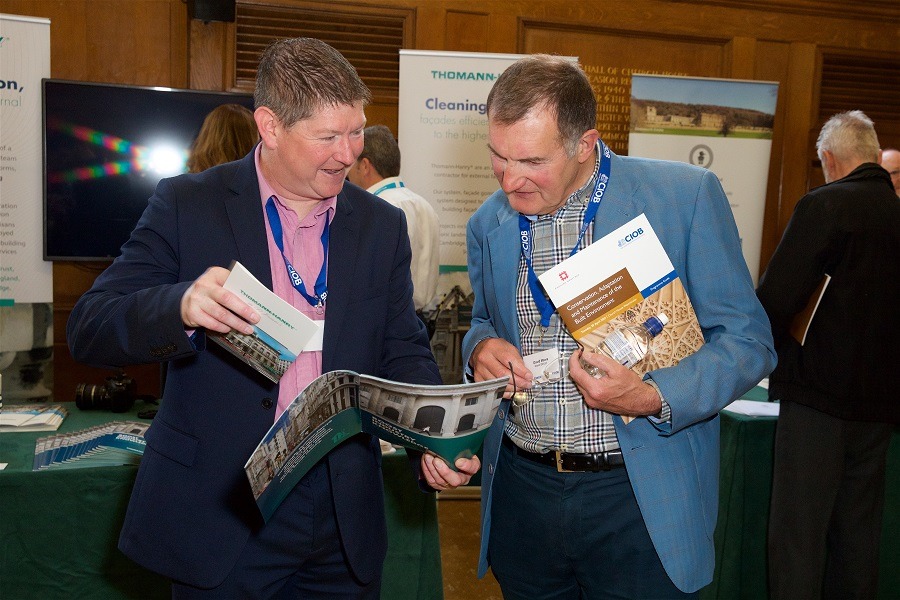 Proud to work with the CIOB
Thomann-Hanry® and the Chartered Institute of Building: the perfect team.
With our aim of working to rejuvenate many of the UK's most prestigious cities, we are delighted to continue our partnership with the CIOB, with their focus on the improvement of the practices in the building and construction industry and their commitment to supporting those who work in building conservation.
Conservation, adaptation and maintenance of the building environment at Church House, Westminster
April 30th, 2019
With so many historic landmarks within our portfolio, we were delighted to have the opportunity, once again, to take part as sponsors in the CIOB Conservation Conference. The event this year was hosted at Church House, a stunning Grade II listed building in the heart of Westminster. The day comprised presentations and interactive case study sessions that explored impressive examples of heritage restoration projects from the UK. Whilst there, we could showcase the cleaning and restoration work that we had recently undertaken on many prestigious buildings, including the Somerset House, where the same event was held in 2018.
During these events, the CIOB members and associates have the unique opportunity to see first-hand the superb results our façade gommage® technique can produce, as well as understand how quickly and securely work can be carried out through our environmentally-friendly process.
We look forward to sponsoring the event next year.
---
Conservation of historic buildings – working with the National Trust
We have recently become an approved supplier for the National Trust and have, so far, worked on the Cliveden Estate, Buckinghamshire, Fenton House in Hampstead and a number of listed cottages on the Bradenham Estate, also in Buckinghamshire.
Contact us for more information
Back to news