Leading the recovery of London's hospitality sector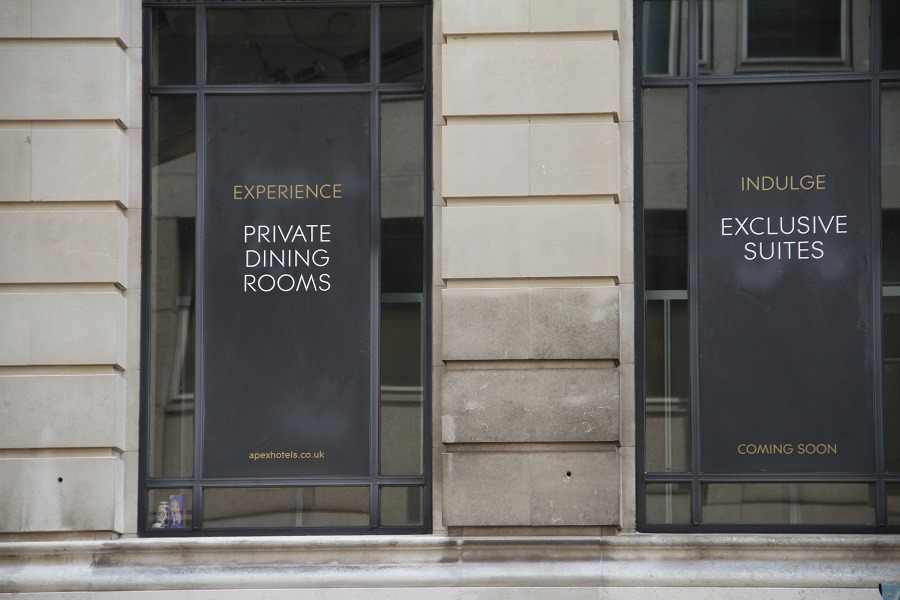 Kerb appeal or curb appeal? Hoteliers weigh up the cost of a hotel building cleaning
With average occupancy levels plunging to between 10% and 25% in 2020, the London hotel sector has been hit particularly hard by COVID-19. Reliant on international visitors for a large proportion of their trade, particularly from America and Continental Europe, hotels face a challenging path back to normal occupancies of 80% or more. It's a situation that also places greater emphasis on the domestic market taking up some of the slack – appealing to restaurant and function trade from within London and accommodation bookings from further afield in the UK has never been more important.
Bouncing back quickly from the effects of the pandemic requires hoteliers to scrutinise every aspect of their operations, from human resources and marketing to logistics and infrastructure. Ever a key determinant in the hospitality sector, the appearance and condition of the hotels themselves has never been more important.
For casual, passing trade looking for accommodation on spec, kerb appeal is key. Not only does the first impression of a pristine façade draw in more trade, it also enables operators to achieve premium room rates and maximise profit potential from the bookings they do secure. Moreover, London's hotel market is a crowded and competitive space – prospective guests have never had more choice. On a more subtle level, the outward appearance of a hotel has even greater significance in 2021.
With hygiene and health under the microscope like never before, visitors are looking for reassurance – if a hotel looks scruffy and unkempt from outside, what confidence can one have in its internal protocols to prioritise guest safety?
The same goes for staffing. In a sector striving to re-start, the pandemic and Brexit have wrought havoc on the employment market, with many establishments struggling to fill vacant posts. Enticing the best staff and inspiring them with confidence is significantly easier when a hotel looks pristine and premium.
However, as they focus on regaining market share, many operators baulk at improving arguably the most influential aspect – the façade of their building, the face of their business. All conventional cleaning methods, whether water- or chemical-based, entail shrouding a building in scaffolding for weeks, if not months, on end.
In a hospitality sector that's already depressed, what could be worse for business than enveloping a hotel in a latticework of steel and, as a result, curbing its appeal?
Hotel building cleaning
Fortunately, Thomann-Hanry® have the perfect solution. Our patented façade gommage® technique achieves remarkable results in days rather than weeks. Carried out from a sealed cabin mounted on a hydraulic boom, the process projects fine, inert powders across masonry, stonework, brickwork, concrete; gently lifting away years, even decades, of accumulated grime, revealing the pristine underlying substrate as it first appeared. Free of scaffolding, the hotel is able to operate as normal, with guests enjoying privacy, light and uninterrupted views of the city outside. Just as important, the hydraulic platform is simply retracted at the end of the cleaning session, with all works vehicles returning to the company's headquarters in Park Royal, NW10.
Thomann-Hanry® Managing Director Mark Styles comments,
"Our unique façade gommage® system is perfect for hotel buildings – when first impressions count, a dirty and uncared for façade casts doubts in guests minds before they've even set foot in your lobby. Our system is unrivalled and, in most cases, projects can take only a matter of days in comparison to the lengthy process of scaffolding. Not only does this save time but the building can function as normal with no issues while work is taking place… more critical for the hotel trade now than ever before."
London's hospitality sector is united in its desire for a speedy return to business as usual. With scaffolded buildings sending out all the wrong signals, façade gommage® offers a unique opportunity to improve kerb appeal without hotels taking on the off-putting appearance of building sites.
1- The Langham London
2- Apex Hotel, Fleet Street
3- The Gresham, Dublin
Enabling operators to optimise their real estate without the collateral damage inflicted by weeks or months of scaffolding, in façade gommage® Thomann-Hanry® offer a compelling commercial solution that can help the hospitality sector to bounce back faster.
Read more on this topic and other strategies for the hotel sector recovery – UK hotels forecast 2020 — 2021 report by pwc.
Back to news