London Business Matters, LCCI – Feb 2019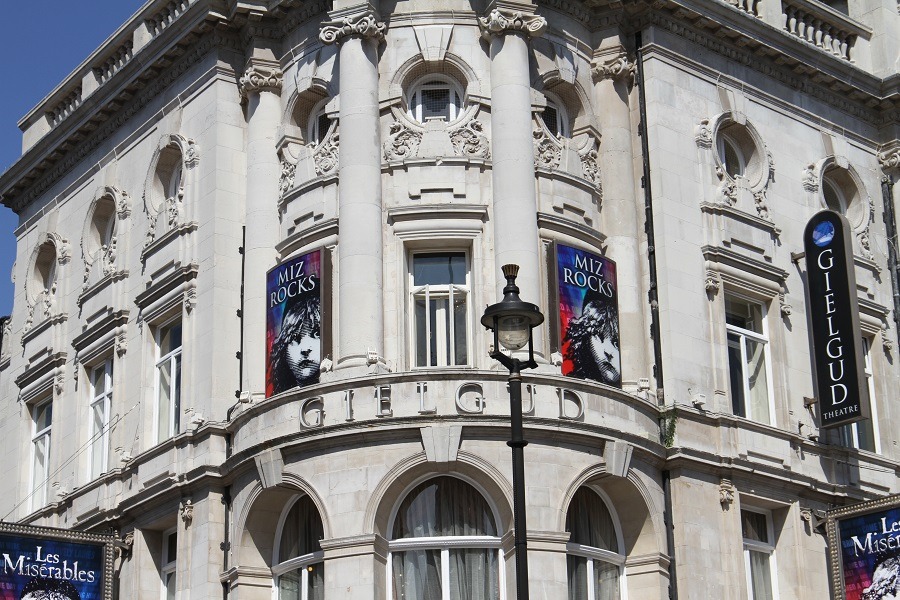 Theatre restoration without the drama – Thomann-Hanry® revive three of London's most iconic theatres.
Wyndham's, the Gielgud and the Prince of Wales – three evocative names, synonymous with the glamour and prestige of London's theatreland, have all recently been restored to their former glories by Thomann-Hanry®.
Using their patented façade gommage® technique, the company wound the clock back over a century at each of these iconic buildings, revealing their glorious frontages as they first appeared.
Miraculous
Echoing the magic of miraculous scene changes between acts, each façade clean was completed with no scaffolding, minimal disruption and, at around a week in each case, in next to no time. Carried out from a boom-mounted cabin, this unique process projects fine particles under compressed air across the building's surface, gently erasing decades of accumulated grime. Underscoring the system's impeccable environmental credentials, powder/dirt cleaning residues are then efficiently filtered, collected and recycled.
Splendour
Occupying a landmark corner location in Coventry Street, Leicester Square, the Prince of Wales is actually the oldest of the three theatres, with origins dating back to 1884. However, the current Grade II Listed structure was built in the 1930s, designed by renowned cinema and theatre architect Robert Cromie in classic art deco style. The recent façade clean, stone restoration and decoration project carried out by Thomann-Hanry® is the first major restoration work since a £7.5 million refurbishment in 2003. In just six days, some 1,003 square metres of reconditioned stone, render and Portland stone across two elevations were gently revived and revealed in their original splendour.
Historical
Designed by prolific theatre architect WGR Sprague, Wyndham's first opened on 16th November 1899. Situated on Charing Cross Road, this magnificent Grade II* Listed building was built in Modern Renaissance style, with an imposing free classical Portland Stone frontage. Inside, the auditorium was constructed on four levels and decorated in Louis XVI style. Other than a restoration of its stunning ceiling in the 1970s, much of the auditorium has been carefully preserved…(…click here to continue reading the article)
Click here to view the article | page 27
Back to news