Restoration at King's College, Cambridge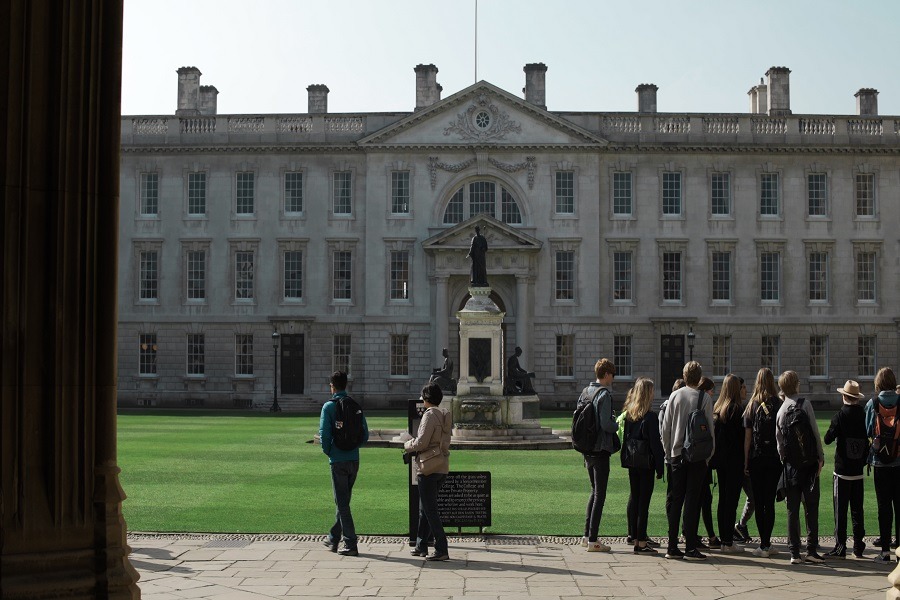 Three weeks' restoration works turning the clock back nearly 150 years.
Here at Thomann-Hanry®, we thought you'd be interested to learn that we've just completed our second major building cleaning and restoration project for King's College, Cambridge. Using our patented, scaffold-free façade gommage® technique, we've removed countless years of accumulated grime to reveal Chetwynd Court as it first appeared in the 1870s… three weeks' work that has turned the clock back nearly 150 years.
Whereas water-based cleaning techniques can migrate contaminants further into the surface, façade gommage® loosens, lifts and removes dirt, leaving the underlying stonework pristine and undamaged. The same process achieved equally spectacular results on the College's Grade I Listed Gibbs' Building in 2015, restoring the majestic 18th century Portland stone façade to its former splendour in just 12 weeks.
Our facade survey  identified areas that needed restoration, repairing or redecoration, including windows and timber. Where sections of masonry were beyond repair, our banker masons sourced and worked with matching materials to faithfully recreate replacement stones to slot invisibly into the existing structure.
Working with Historic England at Cambridge University
As our uniquely gentle process is ideally suited to Listed buildings, we're proud to have worked closely with Historic England and conservation teams on many iconic buildings in London and across the UK, erasing decades of dirt and revealing the breathtaking beauty of the nation's architectural heritage.
Watch a short video about the restoration at King's College and learn more about this fascinating process and its transformational effects.
Chetwynd Court
Read more about Thomann-Hanry®'s works at Chetwynd Court.
Gibbs' Building
Read more about Thomann-Hanry®'s works at Gibbs' Building.