Smaller commercial buildings?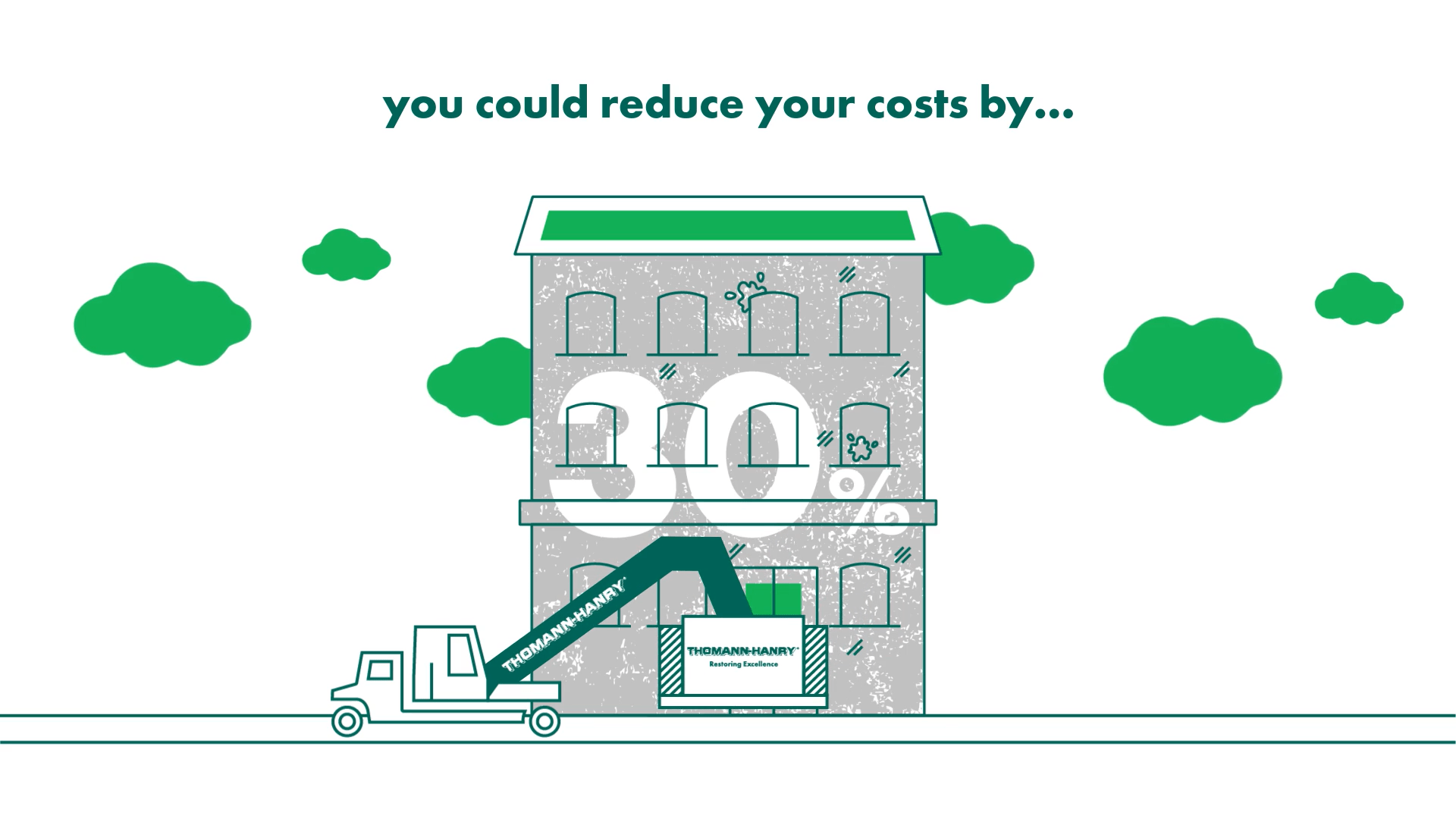 Now is the time for façade gommage®.
The external cleanliness and condition of commercial premises have never been more important. For going concerns, a pristine façade inspires confidence amongst staff and visitors, whereas an unkempt exterior may raise subconscious questions about hygiene and cleanliness within. And for premises between tenants, kerb appeal is critically important to attract new occupants in a market defined by more vacant properties, increasing supply and greater choice for prospective tenants.
Pioneered and patented by London-based restoration experts Thomann-Hanry®, façade gommage® offers a swift, economical and non-scaffold solution – saving property owners time and money as they look to give their portfolio a timely facelift.
Carried out from a cabin on a lorry-mounted hydraulic boom, the process projects fine cleaning powders under compressed air, gently lifting years or decades or accumulated grime off masonry and stonework. Better still, façade gommage® offers impeccable green credentials, using negligible amounts of water and subsequently recycling cleaning residues.
The process is also remarkably quick, especially on smaller commercial building facades. Typically up and running within two hours of arriving onsite, façade gommage® can restore a three or four-storey building, with up to 300 sq. m. façade, to its pristine glory in one day only. No scaffolding, minimal disruption and, if required, carried out overnight, unseen by the world at large… an almost magical transformation in a matter of days.
Equally important in straitened times, façade gommage® offers savings of up to 30% in comparison with scaffolded alternatives, offering significant savings – especially across multi-site portfolios.
The perceived and actual cleanliness of commercial buildings and properties is under the microscope like never before. In façade gommage®, Thomann-Hanry® offer an innovative solution that's as timely as it is economical.
Contact us to discover how our work processes and systems can minimise disruption and maximise efficiencies by working without scaffolding, saving you money and time.
Back to news