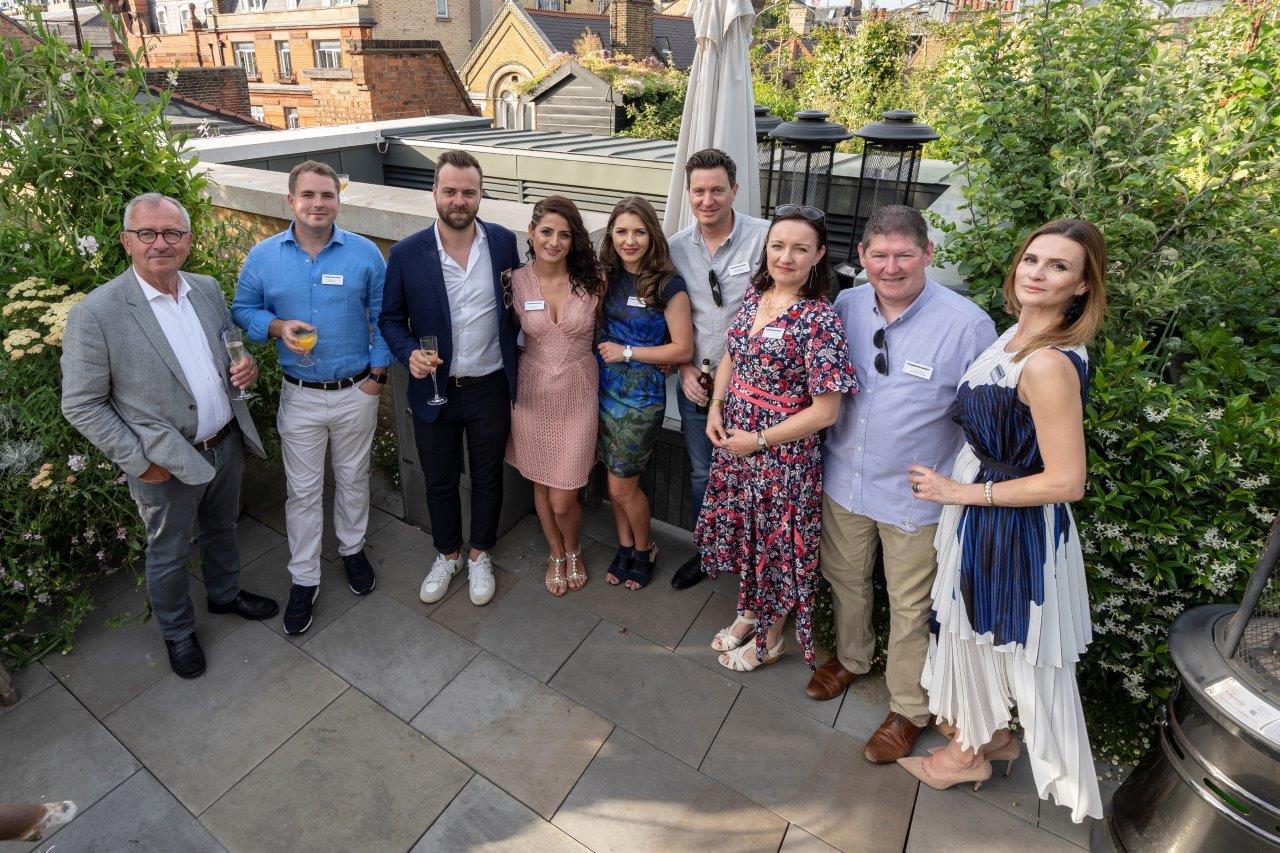 The 8th edition of our annual industry event – the most celebrated summer event within the Property and Construction industry with a touch of glamour.
July 4th witnessed the eighth Thomann-Hanry® Annual Summer Party on the rooftop terrace at the Ham Yard Hotel, in Soho, London. Seen as an annual must-attend gathering for those associated with the property management and property conservation industry, the event allowed industry authorities such as surveyors, architects, property owners, facilities managers and property consultants to network with each other.
150 guests enjoyed private access to the stylish rooftop terrace of Firmdale's modern British-style gem – The Ham Yard, in the midst of Soho. The event offered a unique, exclusive opportunity to network in a relaxed and friendly environment. Those attending included property giants such as JLL, CBRE, Knight Frank and Workman, as well as leading architectural practices, journalists and representatives from well-known establishments such as Eton College, The National Gallery, Somerset House, and many prestigious 5-star hotels.
To add a touch of glamour, champagne and summer cocktails were served along with delightful canapés and barbecue for the guests to enjoy throughout the warm summer evening.
Music was provided by the incredibly talented solo guitarist James Edgar, who brilliantly helped add to the buzzy atmosphere. And to top the event, a classy souvenir for every guest – having their silhouette immortalised by the hands of the exceptionally impressive silhouettist Charles Burns.
"Our aim is to provide us all with the opportunity to get to know each other better, whilst networking with fellow industry colleagues. We've been welcoming clients and industry leaders to our annual summer party for eight years now. Every July it's fantastic to see so many using the opportunity to network and socialise with others in this thriving sector. We hope our guests enjoyed it and we look forward to welcoming them back next year."
Here are some of the highlights of this absolutely stunning evening! #THSummerParty2019
Watch our promo video.
What our clients say:
Gary Williams, Corbyn & King – "Venue, food and drink was first class and a big mention of the music, which was perfect for the night."

Dr. Gina Al-Talal, the Chartered Institute of Building – "Fabulous party – we immensely enjoyed ourselves and you truly impressed us all with great organisation – the ambience, drinks, food, service and, of course, the people – were super magnificent and greatly received."
Charlie Merritt, The Institute of Directors – "It was the best contractor event we have been to. Great venue and a real mix of people there."

Ashley Bunkall, Müller International – "The food and drinks were as always superb, and the Thomann-Hanry® Summer Party is now very much part of the London Summer Season!"
Back to news