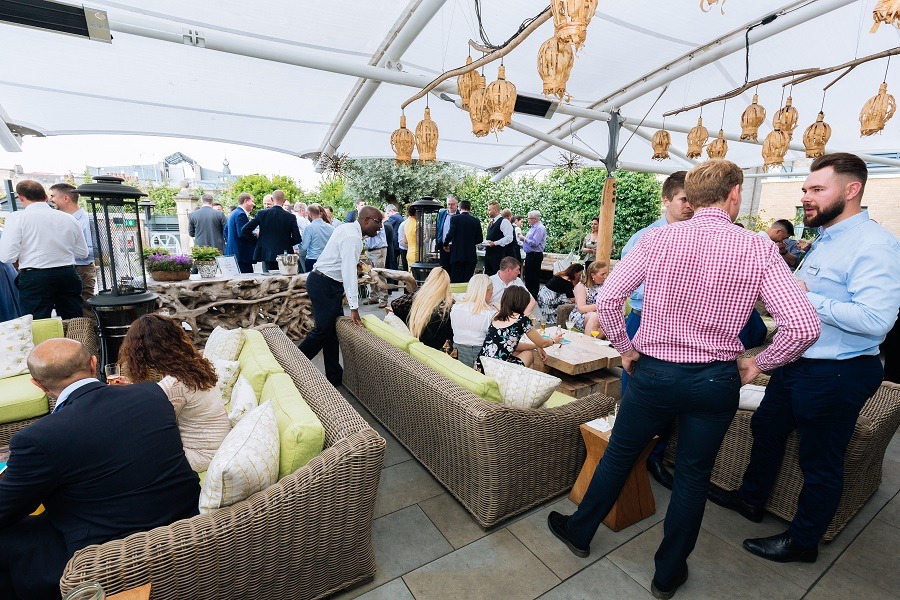 What a spectacular evening!
Beautiful performance of solo guitar by Marcello Constantinou, delightful canapés and barbecue with loads of summer punches and champagne – a resume of a party that exceeded all expectations.
We can't thank enough those who joined us at the stylish Ham Yard Hotel and look forward to seeing you all in 2019.
Here are some of the highlights of another memorable event! #THSummerParty2018
What our clients say:
Ray McAuley, Morgan Singall – "Thank you for a really enjoyable evening. I really appreciate the invitation and it was a cracking evening with excellent company at a super location and wonderful food too!"

Mukta Hashimi, CBRE GWS – "Thank you for your kind hospitality – it was a fantastic event as yours always are!"

Martin Roberts, Sizebreed Construction – "Many thanks for inviting me to your Summer Party! It was a great evening  – superb venue and company – plus the weather was perfect!"
Back to news