Our CPD seminar in Dublin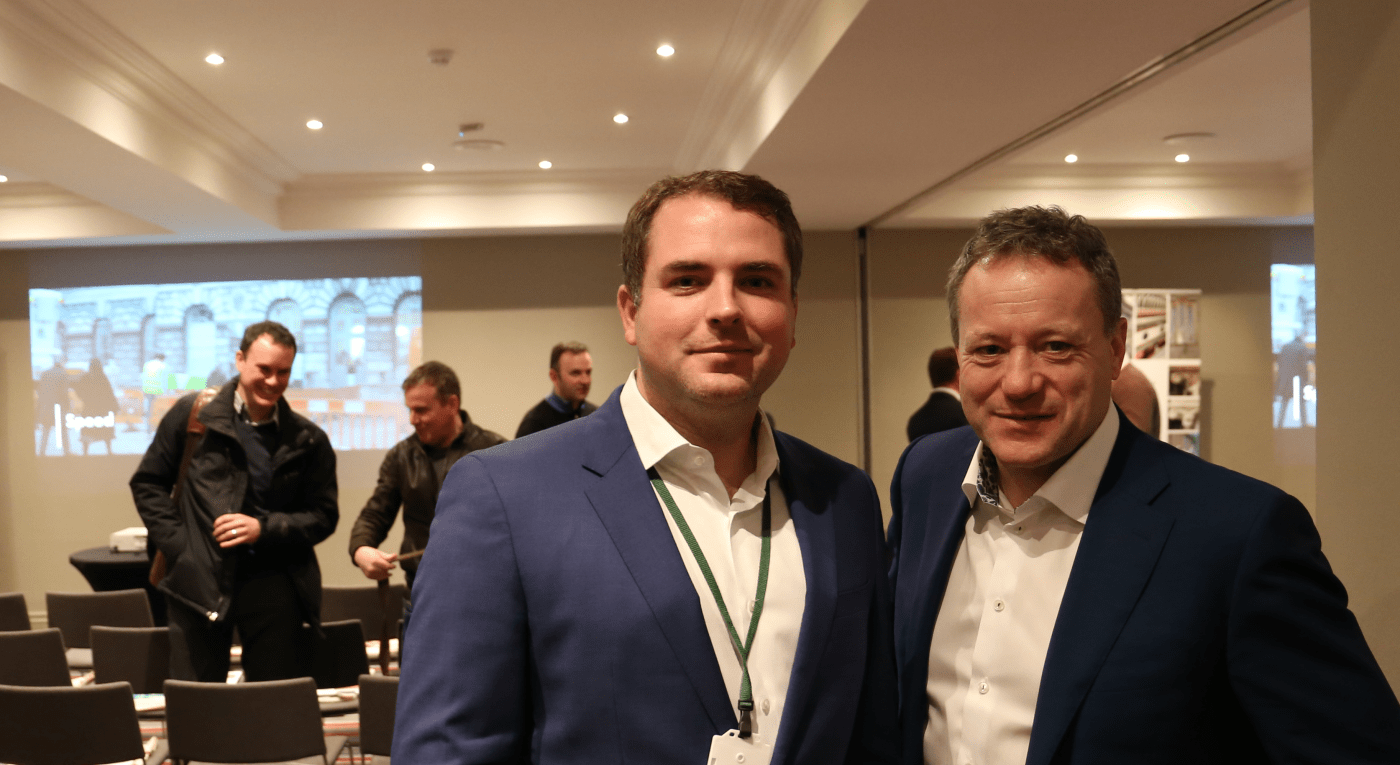 Top facade companies in Dublin presented a CPD seminar on facade cleaning and restoration.
Thomann-Hanry® and P Mac Stone Cleaning and Stone Restoration hosted a CPD seminar on facade stonework, approved by RIAI – The Royal Institute of the Architects of Ireland.
Whilst façade gommage® works were taking place at the Gresham Hotel, our Managing Director Mark Styles discussed the issues associated with traditional cleaning methods such as access, water and waste containment, as well as the impact this has on both the building's occupiers and the public to a highly qualified audience including architects and conservationists.
He has presented how the above issues are minimised when using our façade gommage® technique, and how the benefits of speed, value and sustainability are maximised. Thomann-Hanry® are responsible for cleaning the facades of some of the most prestigious buildings in the UK and now we have turned back the clock on the Gresham Hotel, ensuring its cherished Art Deco facade is conserved for generations to come. The entire facade was cleaned in under two weeks, without any disruption to the hotel's daily business.
As a bonus presentation, Sven Brinkman, our Glass-Metal Façade Consultant also pointed the main issues related to heavy contamination on metal structures on new buildings and the solutions that Thomann-Hanry® offer to glass restoration and metal restoration.
Our CPD seminars
We are soon to launch a calendar for our CPD seminars on facade cleaning in London. Our seminars are aimed at architects, surveyors, technologists and heritage contractors who want to find out more about new techniques to improve and support preventive conservation with the notion of minimum intervention.
Watch this space for more details or contact us for additional information.
Back to news