façade gommage® – eco-friendly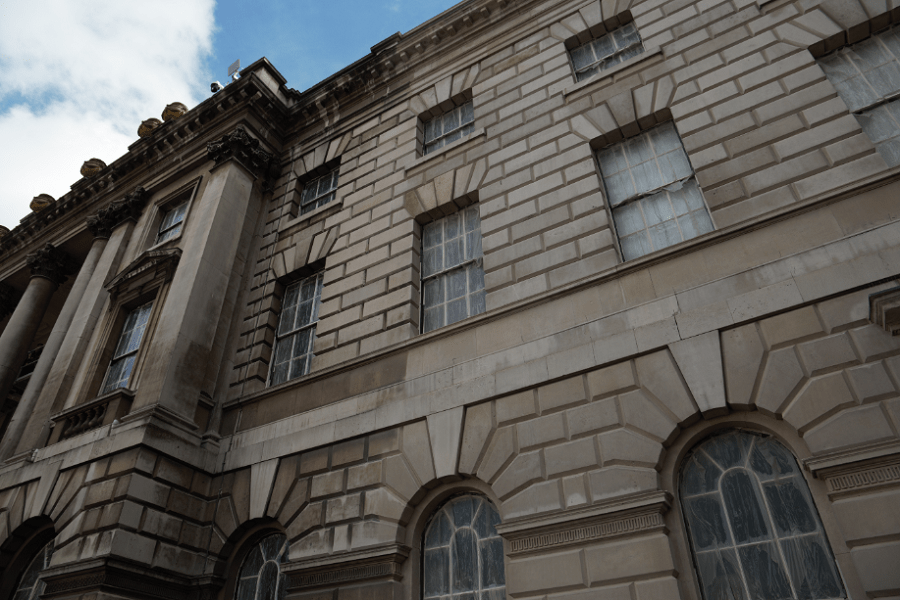 All facade cleaning processes claim to care for building façades. None rivals the eco-friendly façade gommage® for respecting the environment.
Pioneered and patented by Thomann-Hanry®, an innovative technique has re-written the rulebook for environmentally-friendly façade cleaning.
Fast, convenient, secure and highly effective, façade gommage® is also the ecologically rational alternative for property owners and managers with a clear vision of their environmental responsibilities. Following recent work to restore the historic Grade I Listed 'Gibbs' Building' at King's College, Cambridge, façade gommage® drew high praise from the college's property management team:
"By cleaning masonry without reliance on chemicals, water or detergent, façade gommage® is a preferred choice for the preservation of historical buildings as well as being much faster, cheaper and less disruptive."
A compelling endorsement, underscored by the company's regular cooperation with Historic England to return many of Britain's architectural treasures to the splendour of their 18th and 19th-century heydays.
Unlike the high volumes of potable water consumed by thirsty nebulous spray, TORC and DOFF systems, façade gommage® uses minimal amounts of water. This is simply recycled through a water curtain to collect the dirt and pollutants rubbed off the surface by ultra-fine powder, projected under low pressure from a boom-mounted cabin. The cleaning powder itself is also eco-friendly, being a chemically inert bi-product of aluminium smelting. Moreover, unlike the waste that's washed into the drainage system by water-based cleaning processes, the powder-dirt cleaning residues of façade gommage® are filtered, collected and recycled.
Chemical-free and with absolutely no risk to the public or the cleaning operatives themselves, Thomann-Hanry® have developed a cleaning solution that offers unparalleled environmental credentials.
Watch a short video on façade gommage® and its transformational effects,  filmed at Somerset House in London.
Back to news