Somerset House, river façade restoration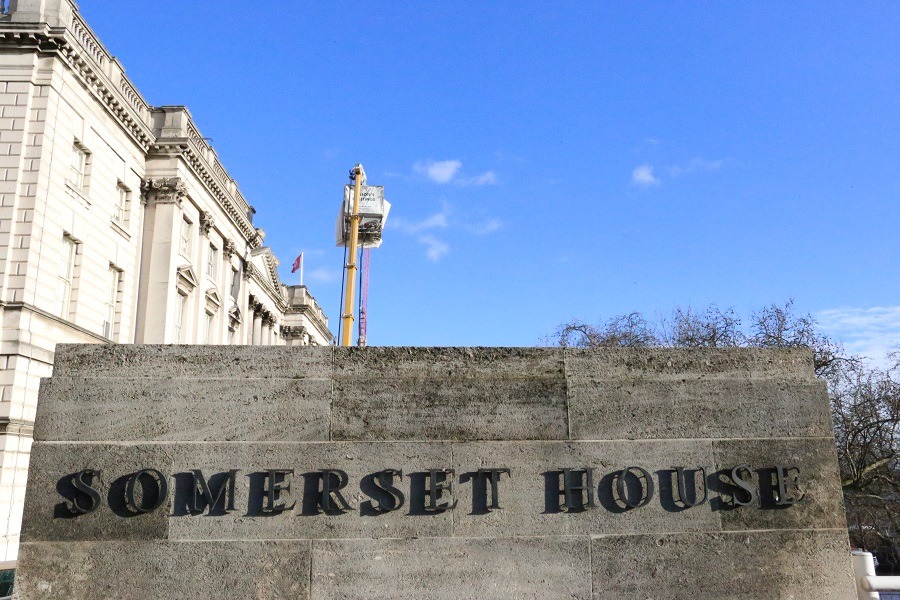 As a showcase for the future of building restoration, there are few structures to rival Somerset House. Through a combination of meticulous stonework, painstaking redecoration and their patented façade gommage® technique, our building restoration specialists have restored the spectacular South Wing to its original splendour.
Renaissance at Somerset House – the art and the craft of building restoration.
The project marks a return for Thomann-Hanry® to the site of previous triumphs, as Somerset House Head of Buildings Mick Figg explained, "Works were carried out two years ago on the courtyard façade and the results were tremendous, so we've now engaged in a further programme of works with Thomann-Hanry® to complete the façades here at Somerset House".
History
Situated just to the east of Waterloo Bridge and built on the site of a Tudor palace belonging to the Duke of Somerset, the four-wing, neoclassical grandeur of Somerset House was designed by Sir William Chambers in 1776, with construction completed in 1780. Inspired by Chambers' attachment to Palladian architectural principles, Somerset House is defined by a giant order of pilasters and engaged columns that span the piano nobile and mezzanine.
The complex is elegantly arranged around a large interior court, with two narrow lateral courts. Further Victorian outer wings were added in 1831 and 1856. Until construction of the Victoria Embankment in the late 1860s, the River Thames lapped the South Wing, with three great arches enabling boats and barges to access landing places within the building.
Somerset House was originally designed as one of London's first public buildings to exclusively house government and educational institutions, such as the Royal Academy and the Society of Antiquaries. Today, this iconic landmark is an important creative hub – and home to some of the city's most celebrated names in the arts, from the National Youth Orchestra and the British Fashion Council to the Courtauld Gallery and Institute.
Building restoration works
As a highly sought-after venue for summer event hire, it was necessary for works to take place during the winter which, as it turned out, included three massive storms. Under such inclement conditions, the advantages of façade gommage® being a non-scaffold system were even more self-evident than usual.
Moreover, the non-scaffold approach was also key in the decision to appoint Thomann-Hanry® to undertake the works, as Mick Figg explained "…not having to use scaffold on the building really influenced our decision to go with Thomann-Hanry®. It makes the works really flexible compared to having a big scaffold." Mick went on to point out that the innovative approach offered by the façade gommage® process was another important factor, "We always have to look at new technologies, especially in the conservation world. Façade gommage® is different from the traditional methods and I think it's very important, like the rest of the world, that we do move onto new technologies."
Entailing façade gommage® of the entire elevation, the cleaning phase of the project took place over some twelve weeks from late autumn into the early new year. Carried out from mobile hydraulic platforms, the company's patented process is ideally suited to the delicate restoration of historical structures. Projecting fine powders under compressed air across – rather than against – all surfaces, façade gommage® gently eases off decades of accumulated dirt, with residues lifted away for removal and recycling.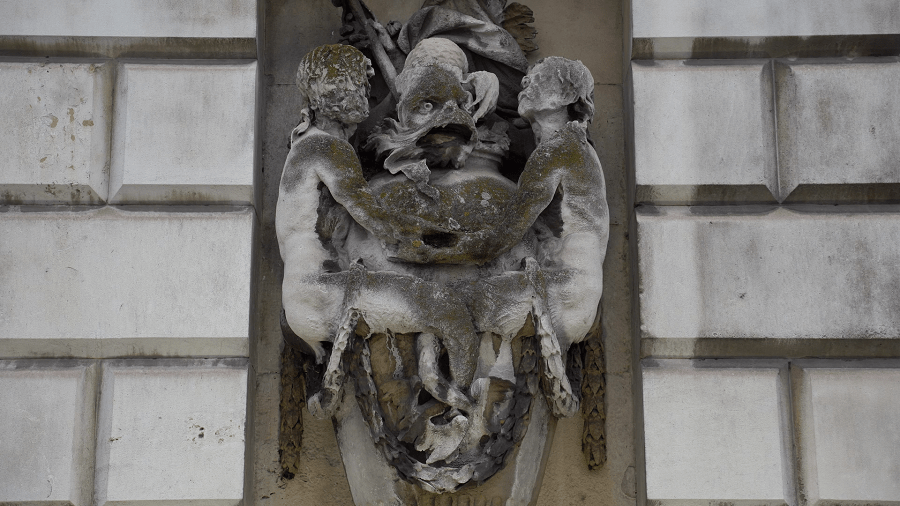 As all machinery had to be lifted from ground to terrace level, setting up for the project presented a series of interesting logistical challenges. However, with extensive experience of working in difficult access sites, the Thomann-Hanry® team were able to have their equipment up and running quickly and expediently.
Once the façade gommage® works were complete, attention turned to repair and redecoration of Somerset House's imposing windows, characterised by monumental pediments and straight heads. The company's team of expert painters, decorators, stoneworkers and banker masons carried out meticulous repair and replacement work on all window, façade and baluster masonry.
The current phase of the project has been concluded and we are scheduled to return later in the year to complete the process, including cleaning and building restoration works on the ground floor area of the building.
Watch this brilliant video produced during our building restoration works at Somerset House river terrace façade, in London.
Somerset House South Wing facade cleaning and restoration
Nearly 250 years after building work first started on William Chambers' imposing Neoclassical masterpiece, Thomann-Hanry® were appointed to restore the South Wing to its former glory.
Using the company's patented façade gommage® technique, decades of dirt and grime were gently lifted off the building's 1,650 square metres of Portland stone elevation. Working from an agile boom-mounted cabin, no scaffolding was required for the clean.
In addition to cleaning, Thomann-Hanry® were tasked with decoration of windows, restoration of stone, leadwork and pigeon protection, as well as the faithful and accurate replacement of balusters, carried out by our in-house team of expert banker stonemasons.
Video credits