A revolution in hotel buildings façades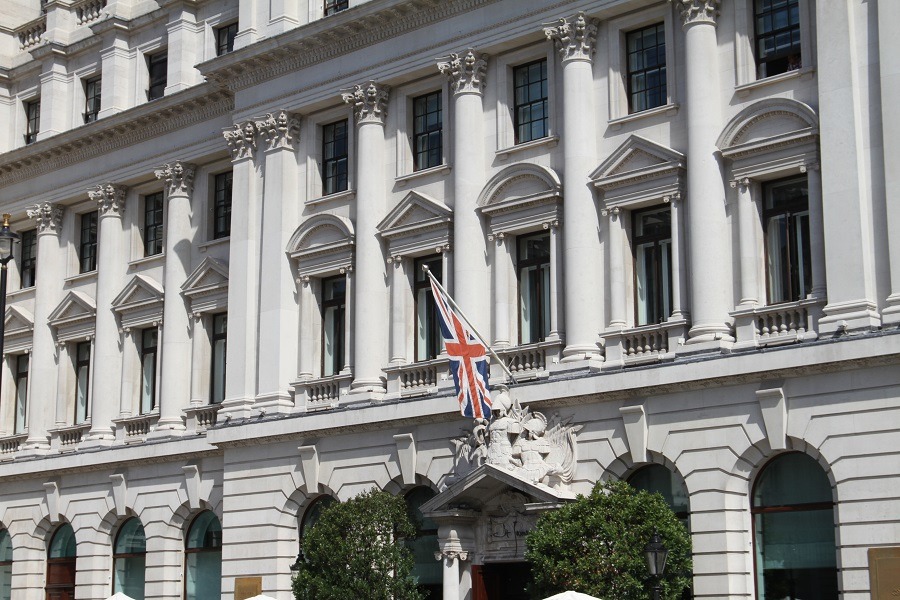 Thomann-Hanry® are transforming notable hotel buildings facades.
Listed monument or contemporary landmark, every building is subject to the elements – nowhere more so than in busy city centres. In the Hospitality sector, where first impressions are paramount, restoring and protecting façades is essential, yet many operators resist traditional cleaning methods, deterred by the prospect of weeks, even months, of unsightly scaffolding and disruption.
However, as owners of many of Britain's most prestigious hotels and clubs have discovered, there is another way.
Using the patented façade gommage® technique, Thomann-Hanry® restore building exteriors to their former glory – without scaffolding and usually within a matter of days. Equally effective on stone, Terracotta or brick, no water, chemicals or detergent are used. Instead, ultrafine powders are projected under low-pressure from a cabin attached to a hydraulic boom, gently cleaning contaminated surfaces.
Lack of scaffold also ensures vastly improved security during the operational period – a particular benefit to sectors where security is paramount such as hotels, and banks. In addition to the security implications, avoiding unsightly scaffold when exterior cleaning works take place ensures the business can run as usual, minimising loss of trade, maximising profit potential and maintaining an 'as normal' functionality, whatever the business.
Spanning the ages, three London landmarks in the hospitality sector are currently undergoing façade gommage® – the Reform Club and Sofitel in St James's and the Bulgari, Knightsbridge.
Reform Club, 104 Pall Mall
Completed in 1841, Pall Mall's Reform Club occupies a building steeped in history. The height of grandeur and opulence, its distinctive pillars, balusters and lanterns were based on Rome's Palazzo Farnese. Tasked with cleaning the first elevation within seven days, Thomann-Hanry® worked over Easter weekend, using façade gommage® to restore masonry to a pristine condition in keeping with the splendour of neighbouring properties.
Sofitel St. James's, 6 Waterloo Place
Built in 1932 as the HQ of Cox & Co Bank, 6 Waterloo Place was converted into Sofitel St James's in 2002. With the projected 15 day project currently underway, Thomann-Hanry® have been carrying out façade gommage®, bird deterrent work and stone repairs to all four of its splendid neoclassical elevations.
Bulgari Hotel and Residences, 171 Knightsbridge
Bulgari Hotel and Residences was built by Sir Robert McAlpine in 2012, its striking design featuring ten floors of sheer Portland stone elevations. Close to Harrods in Knightsbridge, it occupies a location that is not only prestigious but also exposed to the damaging pollutive effects of high traffic volumes. With a remarkable three-day timescale, Thomann-Hanry® have cleaned the façade and applied Aqua Fend® to protect the surface for up to 20 years.
Back to news