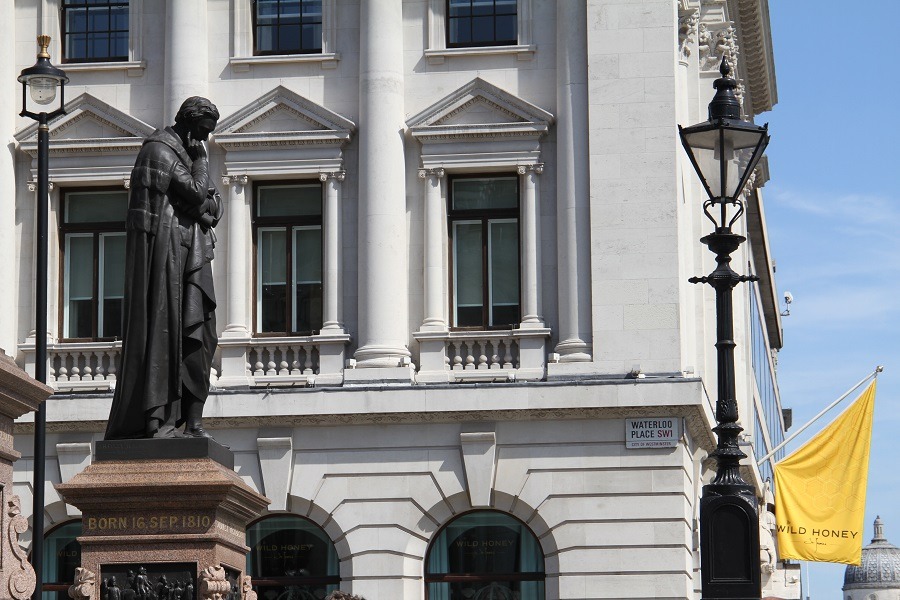 Sofitel St James's is an elegant neoclassical building in the heart of the West End.
Sofitel St James's hotel restoration
Built in 1932 as the HQ of Cox & Co Bank, 6 Waterloo Place was converted into Sofitel St James's in 2002.
With the projected fifteen-day project, Thomann-Hanry® have carried out façade gommage®, bird deterrent work and stone repairs to all four of its splendid neoclassical elevations.
Read more about our hotel restoration works here.
For more facade cleaning and restoration projects in St James's, click here.