Most Considerate Company 2018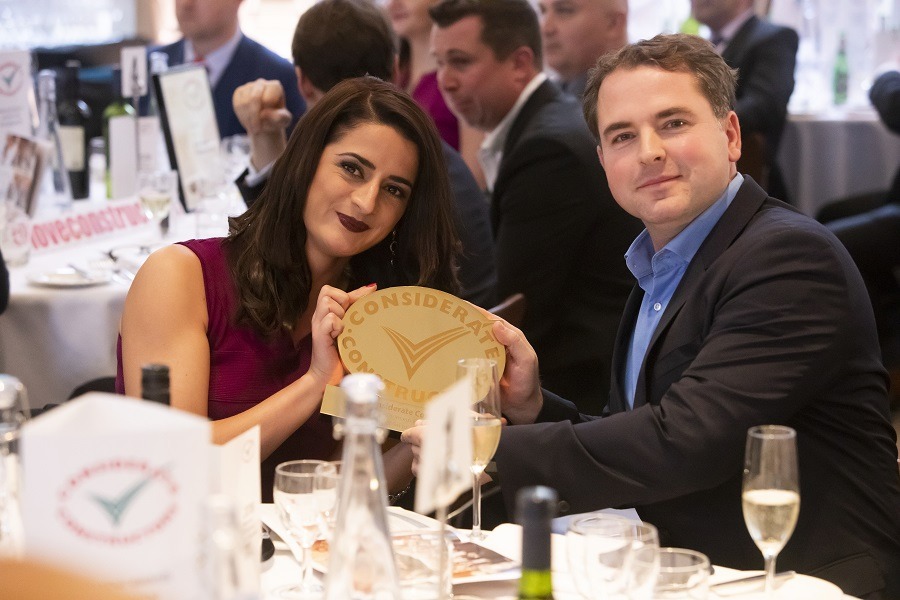 Founded in 1997, the Considerate Constructors Scheme recognises companies that demonstrate exceptional levels of consideration towards their community, environment and workforce.
Previous recipients of a Bronze Award in 2015 and a Gold Award and Runner-up last year, Thomann-Hanry® have gone one better at this year's awards, winning the "Most Considerate Company" accolade for all companies in the turnover range of £3.5m-£10m.
The Considerate Constructors Scheme observed that "There are no other examples in the industry to compare this company with. They present themselves to an exceptional standard that reaffirms them as a progressive, forward-thinking company who, through innovation, research and development, find solutions to meet the needs of their clients."
Since their establishment in the UK in 2006, Thomann-Hanry® have earned an international reputation for their pioneering work in the restoration of buildings. From historical landmarks such as King's College, Cambridge and the Bank of England to more modern structures, the company's patented non-scaffold façade gommage® process, allied to an array of specialist cleaning, renovation and repair solutions for stonework, metal and flooring, has attracted global attention and a portfolio of high profile clients.
Accepting the award, Managing Director Mark Styles commented "We've worked really hard over the past year to progress from runner-up to the Most Considerate Company winner, and it's great for all our team's hard and tireless work to be recognised. We couldn't be more thrilled with this achievement but, for me, the great thing about being part of Considerate Constructors Scheme is that even if you don't win, you have made a great step towards improving your standards, culture and behaviour which can only benefit your business."
The Considerate Constructors Scheme award crowns an impressive 2018 for Thomann-Hanry®, a year which also saw nominations for the Sustainable Construction Award at London Construction Awards and CBRE's Best Projects Supplier Award, as well as shortlisting for Best Branding and Positioning in the Construction Marketing Awards. But, for a company that cares for its community, environment and workforce just as much as it does for some of the UK's most cherished and iconic buildings, it is the CCS "Most Considerate Company" award that is 2018's crowning glory.
We take great pride in sharing news of our successes and awards with our clients. Read more about awards we've won, as well as other certificates of excellence for working on prestigious projects around the world here.
Managing Director Mark Styles and Office Manager Anca Quyn attended the ceremony and received the award on behalf of the Thomann-Hanry® UK team.
Back to news