MODUS, RICS – September 2017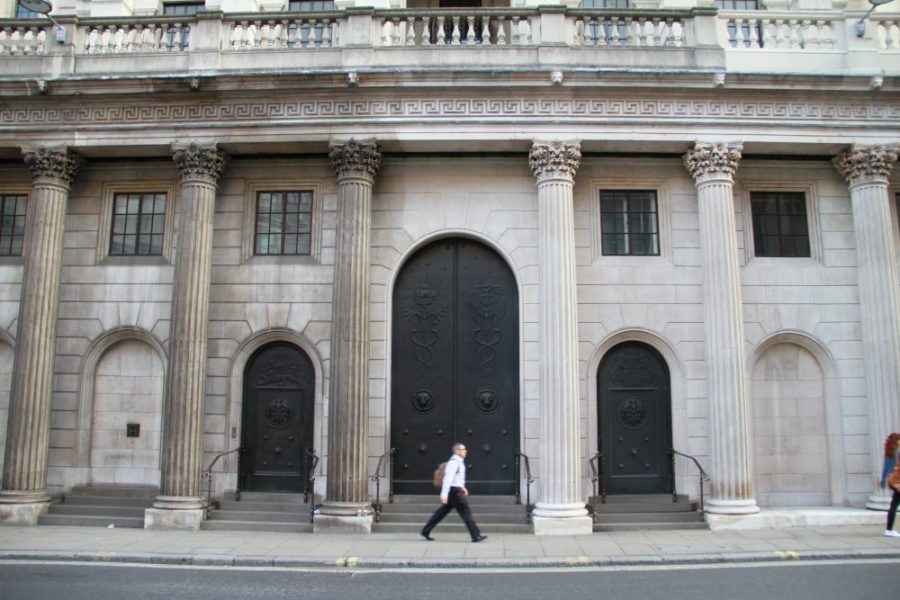 Thomann-Hanry's specialist restoration works to the Bank of England featured in MODUS, the RICS magazine.
Shining examples – with a skilful blend of technique and technology.
"The Bank of England has stood in its current location in the middle of the City of London since 1734. Nearly 300 years later, its position at the heart of the financial district, is now choked with traffic.
Dirtied by the fumes belched out by London's famous buses and taxis, by 2014 the "Old Lady of Threadneedle Street" was long overdue a clean, as well as wider restorative work to preserve it for future generations.
But this is no ordinary building. For one thing, any cleaning would need to be carried out around the bank's daily activities, while security concerns meant erecting scaffolding would be difficult and expensive, incurring additional security costs. The job itself would be a delicate operation, too. Any cleaning would need to be able to remove layers of dirt without damaging the stone itself.
The Bank decided to use the façade gommage® system, developed by specialist exterior cleaning and renovation firm Thomann-Hanry®, which has been using the patented technique for 25 years. "We'd been talking to the Bank for about five or six years," says Mark Styles, Thomann-Hanry®'s managing director, "after we were initially invited in to discuss it when the engineering staff had seen us on another project."
The system relies on blowing a fine powder on to the building's stone exterior, which enables technicians to clean the surface by hand, working from an adapted platform.
"It's the only system that allows you to professionally clean a building without using scaffolding," explains Styles. "It's completely dry. The powder is light but sharp and it has enough mass and energy to rub through the layer of dirt, but not enough to affect the stone in any way."
The powder itself is carried by compressed air, and because it's so lightweight it flows around surfaces, so it's incredibly good on ornate structures and sculptures." As well as the cleaning, Thomann-Hanry® also undertook specialist restoration to the building. "All our staff are directly employed, which is one of the things that sets us apart," says Styles. "Our masons carved and fitted all the replacement stone, and we installed something like 200 indents, which are blocks of new stone. We also undertook lead work replacement, so it was a proper restoration job."
Inevitably, there were a number of challenges. All of the work had to be carried out at weekends, but even then streets were busy and on several weekends the whole area was out of action,  including one notable occasion when it was closed off for the filming of the James Bond film, Spectre.
The weather can also cause issues, says Styles. The equipment can function in drizzle, but heavy rain can make the powder stick to surfaces, while strong winds make it too dangerous to use the platform. "We also had to adhere to tight security requirements,  so everyone had to be security cleared by the bank, for which we had to prepare quite a long way ahead."
The project took around 16 weeks to complete, as planned, with the cleaning taking just 25 days. "The feedback from everyone has been very positive," says Styles. "We cleaned the entire building without any issues and without them experiencing any disruption whatsoever, so it was exactly what they wanted and the reason why they employed us." The building should now be able to last a decade before needing another clean, he adds.
Thomann-Hanry® have worked on many notable and listed buildings, including The Ritz hotel and the Reform Club in Pall Mall, as well as other more conventional projects. The firm also undertakes regular work at the University of Cambridge, fitting it in around term time, "We work on cleaning and restoration and that carries on the entire time the students are off, so it's pretty much an ongoing contract."
As Styles explains: "The whole point of our business is to clean and restore occupied buildings quickly and with minimum inconvenience to the occupants."
Click here to view the article | page 31
Back to news