Chetwynd Court King's College, Cambridge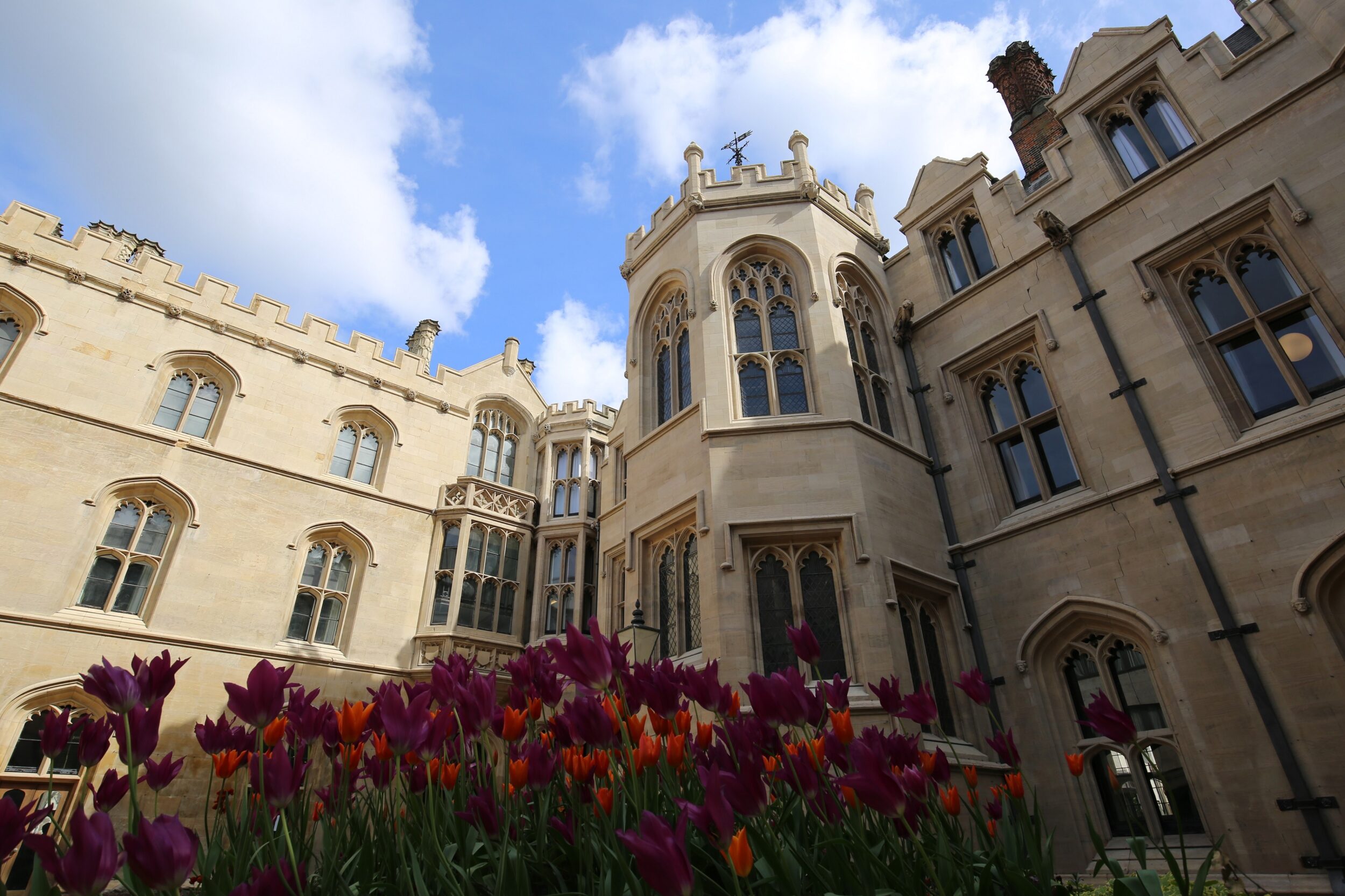 "By cleaning masonry without reliance on chemicals, water or detergent, façade gommage® is a preferred choice for the preservation of historical buildings, as well as being much faster, cheaper and less disruptive."
King's College, Cambridge
Turning the clock back at King's College Cambridge
Having transformed the majestic 18th century Gibbs' Building in 2015, Thomann-Hanry® have completed a clean and restoration of the Grade II Listed Chetwynd Court, with equally spectacular results.
Steeped in history and heritage, Britain's universities are home to some of the nation's finest historic architecture. However, centuries of accumulated grime, pollution and dirt mean many of these buildings' fine façades are now a shadow of their former glories. Quite apart from the drawbacks of enveloping buildings in scaffolding for months, conventional cleaning processes use water, chemicals and detergent, making them environmentally questionable, at best.
However, as King's College Cambridge discovered, there is an alternative.
Watch this brilliant video produced during our works at King's College, in Cambridge.
With no need for scaffolding, our façade gommage® gently projects sharp, fine powders under compressed air, lifting and removing dirt with no damage whatsoever to the underlying stonework.
Rather than the months taken by conventional cleaning, the process takes weeks, even days to complete – saving cost, disruption and preserving the fabric of the building itself.
Read more details about Thomann-Hanry®'s works at Chetwynd Court.