Chetwynd Court King's College, Cambridge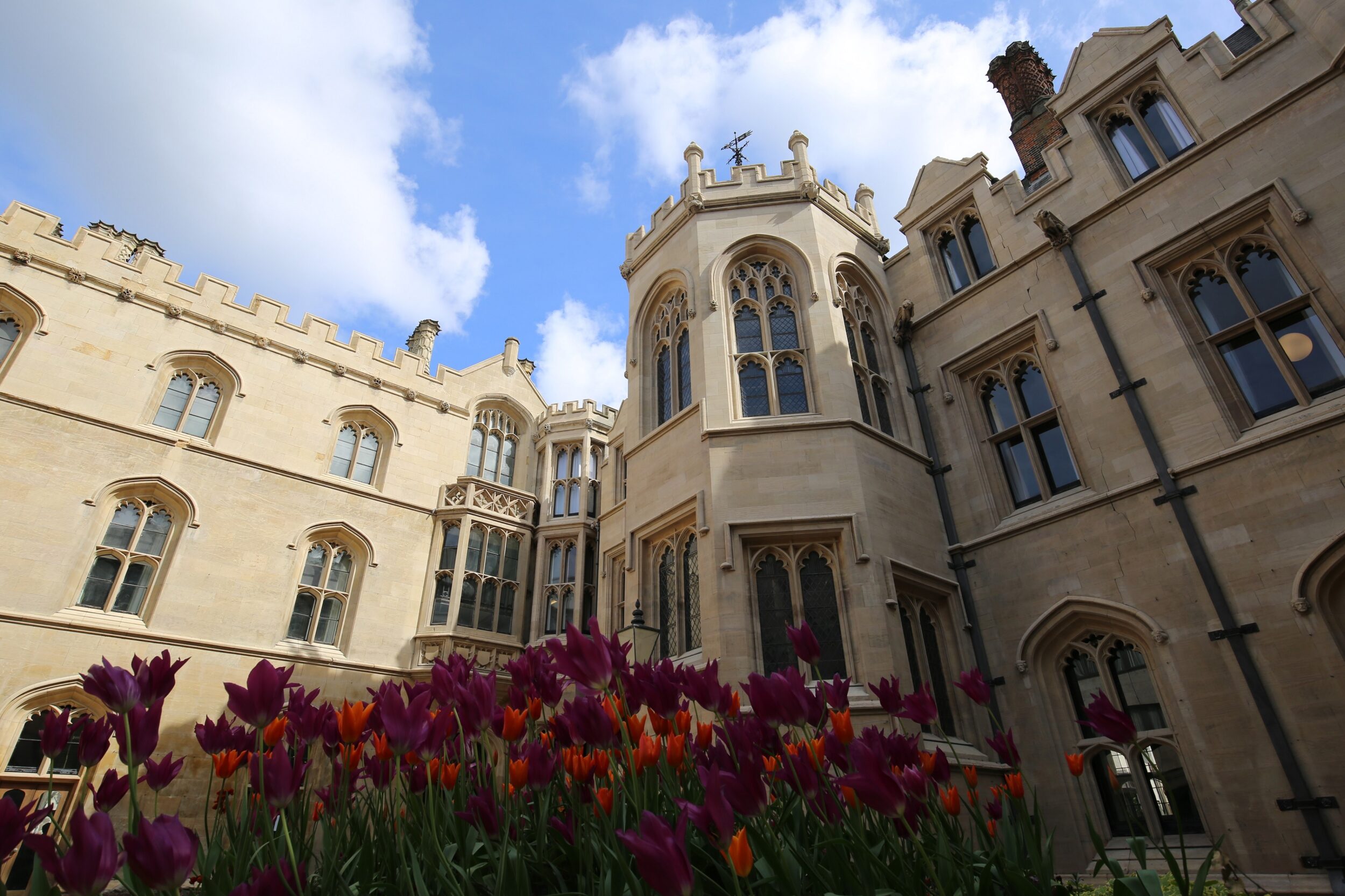 "By cleaning masonry without reliance on chemicals, water or detergent, façade gommage® is a preferred choice for the preservation of historical buildings, as well as being much faster, cheaper and less disruptive."
King's College, Cambridge
King's College restoration – turning the clock back in Cambridge
Founded in 1209, the University of Cambridge is internationally renowned for its stunning classical architecture. With many university buildings dating back hundreds of years, Cambridge is a location of global architectural importance. However, with the city now attracting over 5 million visitors a year, the increasingly damaging effects of pollution on its historic buildings are clear to see, with majestic façades tarnished by decades of accumulated dirt and grime.
Delighted with the results on the 18th century Gibbs' Building in 2015, the College commissioned Thomann-Hanry® to work on Chetwynd Court – a Grade II listed building designed by George Gilbert Scott and built in 1869-70.
Thomann-Hanry®'s unique façade gommage® system was used to clean the facades and return the Ketton stone elevations to their former glory, followed by stone repair works with equally spectacular results.
Cleaning university historic buildings
Steeped in history and heritage, Britain's universities are home to some of the nation's finest historic architecture but centuries of accumulated grime, pollution and dirt mean many of these buildings' fine façades are now a shadow of their former glories. Quite apart from the drawbacks of enveloping buildings in scaffolding for months, conventional cleaning processes use water, chemicals and detergent, making them environmentally questionable, at best.
However, as King's College Cambridge discovered, there is an alternative.
Watch this brilliant video produced during our works in Cambridge.
With no need for scaffolding, our façade gommage® gently projects sharp, fine powders under compressed air, lifting and removing dirt with no damage whatsoever to the underlying stonework.
Rather than the months taken by conventional cleaning, the process takes weeks, even days to complete – saving cost, disruption and preserving the fabric of the building itself.
Read more details about Thomann-Hanry®'s works for the King's College restoration.