Thomann-Hanry® at Battersea Power Station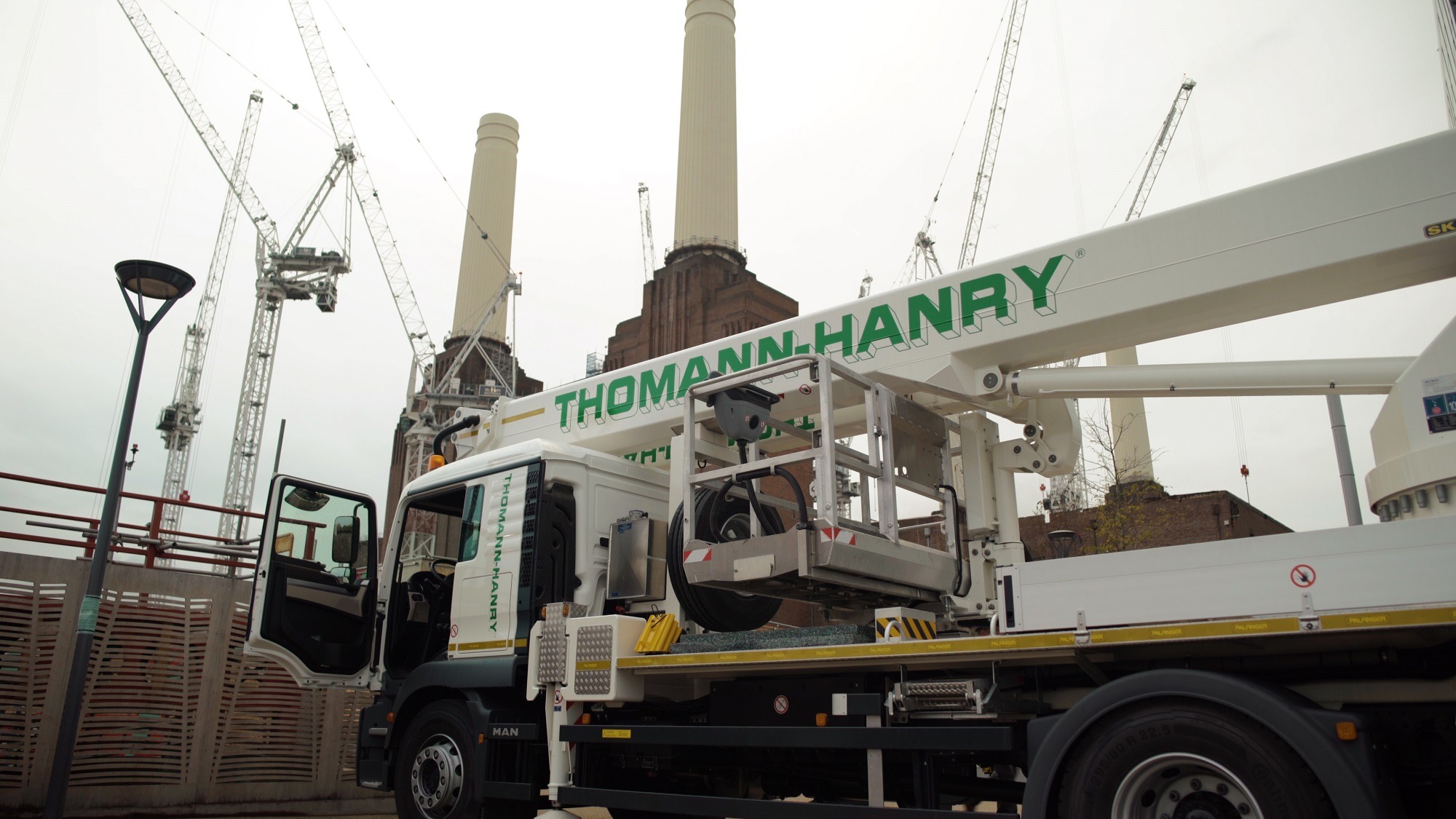 Crucial river wall repair work for the iconic Battersea Power Station project.
Thomann-Hanry® tackled Buddleia-infested flood defences and river walls brickwork restoration at landmark Battersea Power Station project.
With our clients' interest in sites of historic importance, we're delighted to report on a prestigious and high profile new project that Thomann-Hanry® are proud to lead.
Standing since the 1930s as one of the most enduring landmarks on the London skyline, Battersea Power Station, in the Borough of Wandsworth, is currently undergoing a spectacular mixed-use redevelopment. Set to bring a £20 billion economic uplift in its wake, the Battersea project encompasses 1.25 million square feet of office space, no fewer than 250 shops and restaurants and two new tube stations, creating 20,000 new jobs in what will be London's newest, most vibrant neighbourhood.
A key planning condition for the project was the repair and restoration of 348 linear metres of flood defences alongside the Thames in this landmark location. Far from a simple renovation project, this mammoth undertaking entails not only repairing, replacing and re-pointing brickwork that dates back to the 1850s but also freeing the flood defences from Buddleia, which has established a deep-rooted, vice-like grip in the river walls.
A singular project of unprecedented complexity, it calls on all of our unique range of skills and capabilities – from the supercomputing power to process reality-meshed CAD surveys to an array of specialist vehicles and equipment; from multi-stakeholder collaboration to the heritage-driven restoration expertise required – not only to restore Victorian brickwork to its original state but to future-proof it for decades to come.
A highly unusual and demanding undertaking in a uniquely challenging location, Thomann-Hanry® are thrilled to have been enlisted to repair and restore the flood defences at Battersea Power Station.
Watch a video about how we are tackling the unique challenges of the Battersea Power Station project.