Breakspear Park, Hemel Hempstead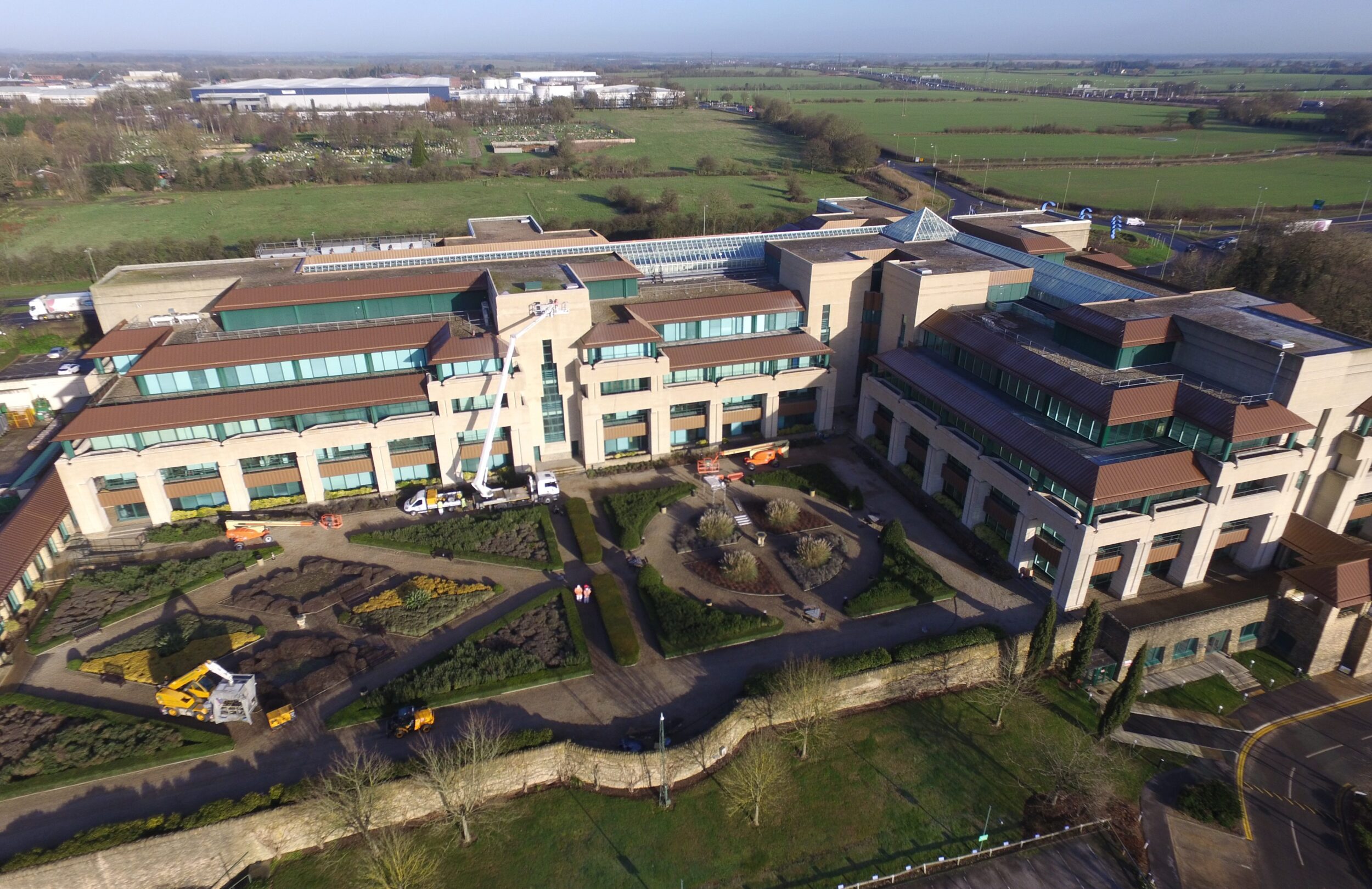 Breakspear Park was bought by Threadneedle Investments in 2014 for just over £60 million. As part of a complete refurbishment, Thomann-Hanry® were instructed to clean the 10,000m² façade across the 2016 new year.
Originally built to accommodate an Oil industry giant, Breakspear Park is now home to various companies from a wide range of backgrounds.
This landmark project has seen Thomann-Hanry® cleaned the Bath stone façade, restored the windows and cladding as well as protecting all surfaces with our very own building facade protection product Aqua Fend® F.
It was the second time Thomann-Hanry® were appointed to renovate this prominent building.