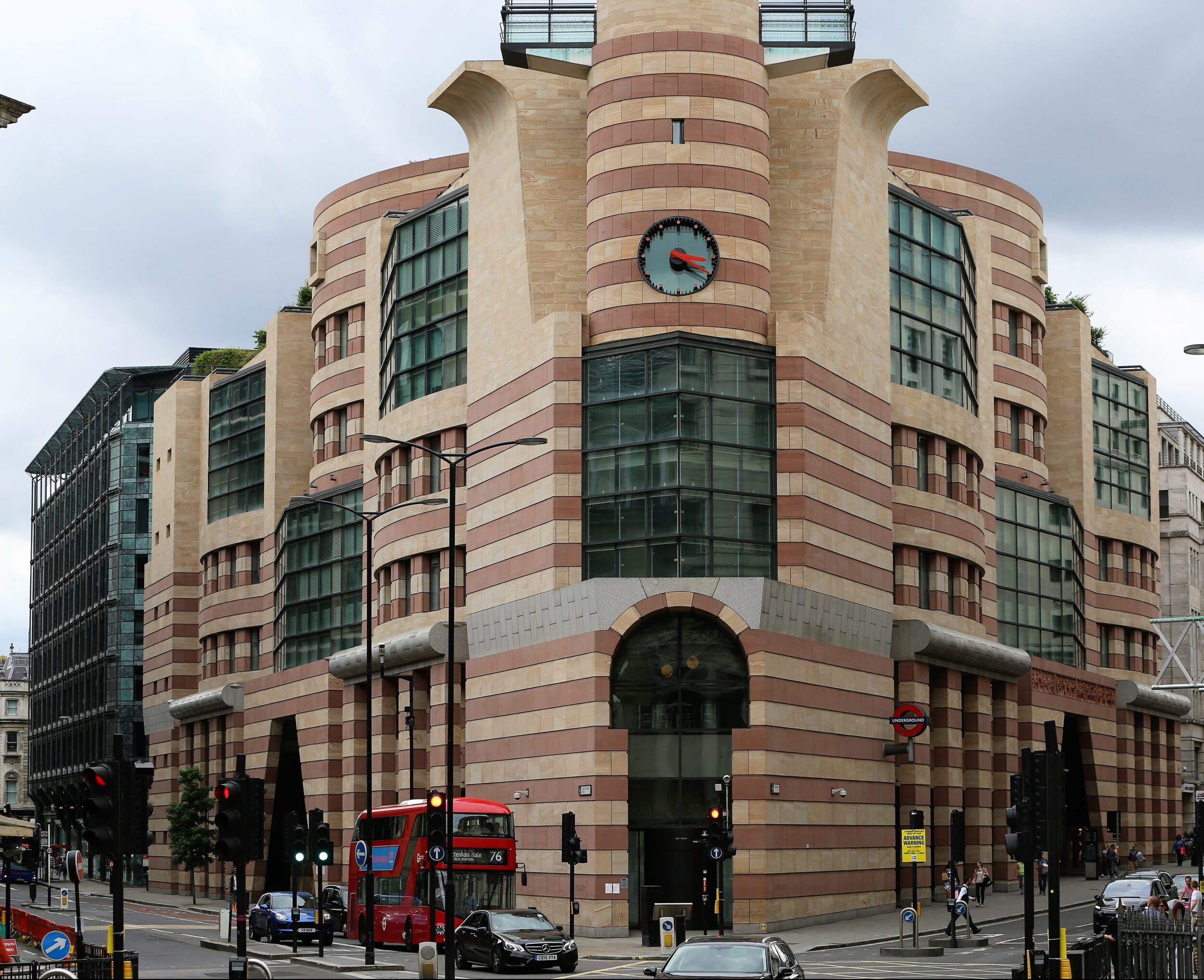 The team completed the cleaning of the sandstone façades in less than two weeks. No scaffold means less disruption to building occupants and passers-by, no loss of trade to retail units and stunning results achieved in a barely believable timeframe.
The sandstone facades at 1 Poultry in Bank were designed in 1985-88 by James Stirling, Michael Wilford and Associates for Peter Palumbo's City Acre Property Investment Trust Ltd, and built in 1994-8 by the practice.
The mixed-use office and retail sandstone structure has an architectural and design interest as it is an unsurpassed example of commercial post-modernism, on a monumental scale, intricate in its planning and rigorously scrutinised and executed; it is also considered one of the key developments of the post-war era.
With a striking symmetrical composition on this tightly constrained site, it exemplifies Stirling's work in interlocking geometrical volumes and in its use of materials, colour and motifs.
As it occupies a very prominent site in the heart of the City of London, in close proximity to highly prestigious civic and commercial buildings, it is paramount to keep the building in shape. To minimise disruption, Thomann-Hanry® were commissioned to clean the sandstone facades using their patent non-scaffold façade gommage® cleaning system, and other works of restoration were also carried out by MEWP.