Devonshire House, Mayfair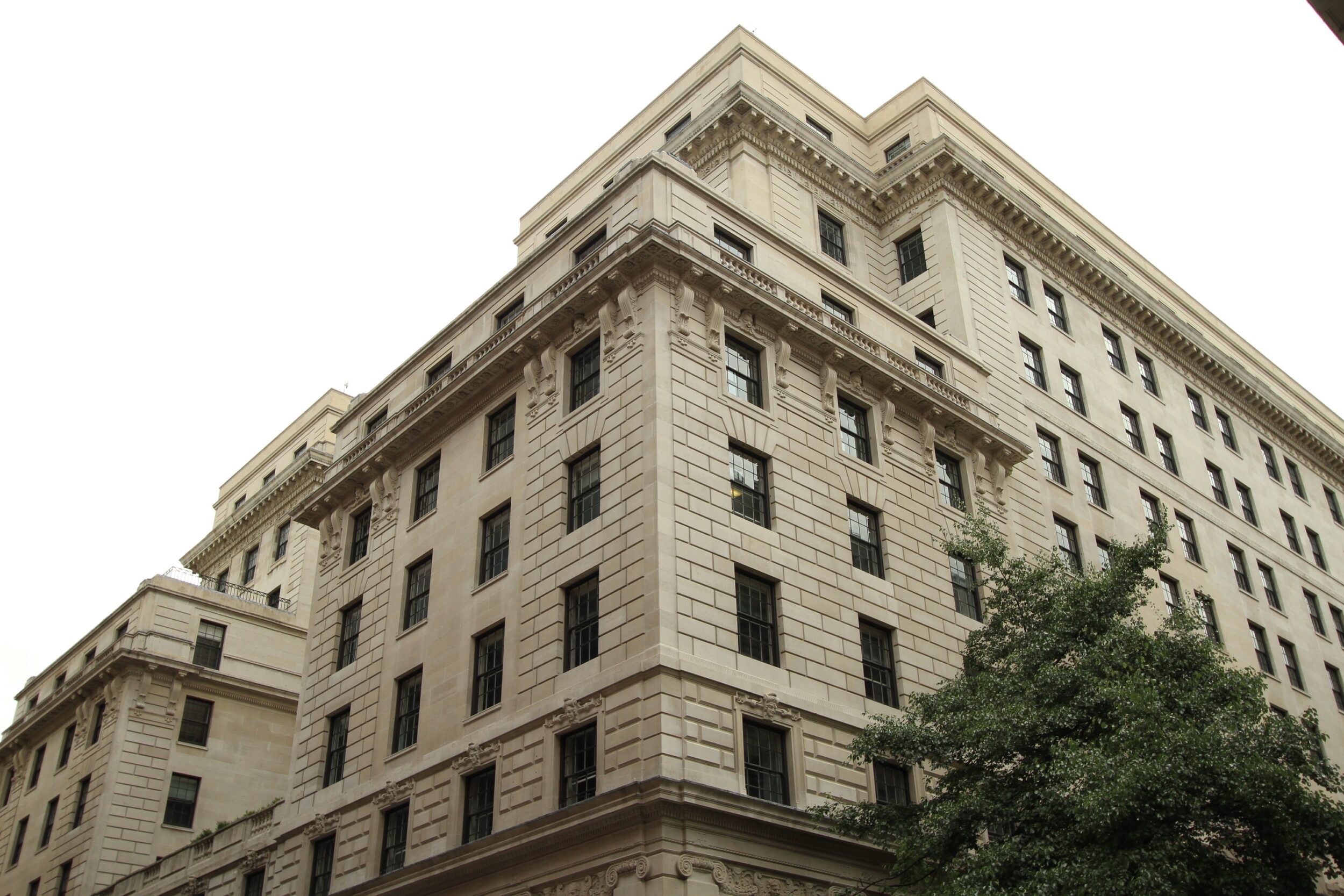 Thomann-Hanry®'s cleaning and restoration teams have worked intensively on the massive Portland stone elevations at Devonshire House, a landmark building located on Piccadilly.
Devonshire House is a mammoth Portland stone island office block designed in 1924-26 by the American practice of Carrere and Hastings with Professor Reilly.
The Portland stone building design falls under Glasgow-American classicism with sparing but lively Graeco-Roman details and has relief plaques, with flanking pavilions fully rusticated.
All Portland stone elevations were cleaned by Thomann-Hanry® using the non-scaffold, dry and non-abrasive façade gommage®. Works took place separately to each elevation, all according to the client's convenience with minimal disruption to passers-by and building's occupants.
For more facade cleaning and restoration projects in St James's, click here.