Europe Arab Bank, Moorgate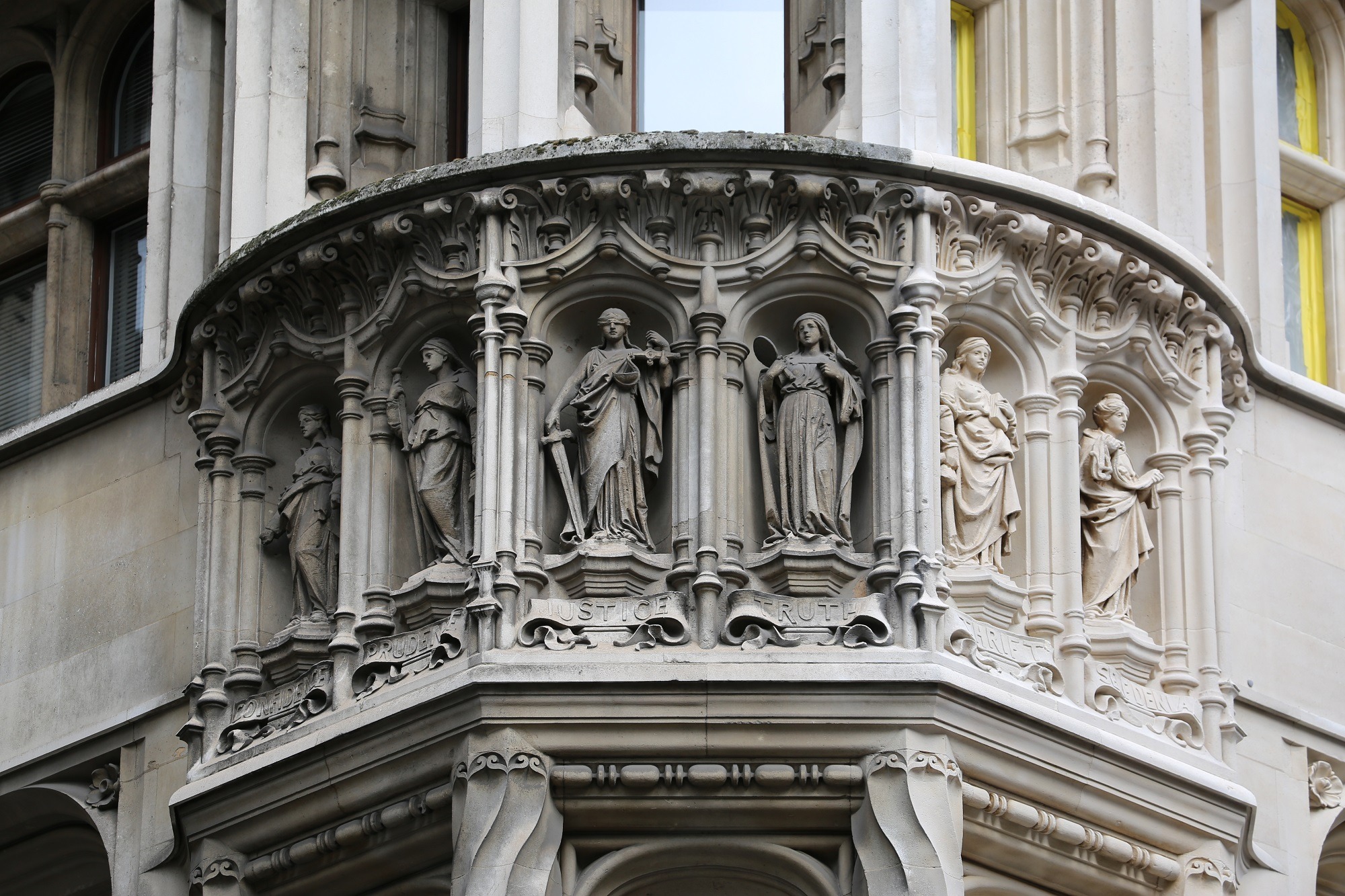 A Grade II listed gem in the City of London.
Europe Arab Bank building in Moorgate was designed by Aston Webb and Bell in 1890 in a modified Flemish gothic style.
Europe Arab Bank in Moorgate is a beautiful architectural gem located in the heart of the City of London. The building facade is comprised of Portland stone with polished granite on the base. Its richly carved oriel seen above, rising to the slated spire, was perfectly cleaned by façade gommage® facade cleaning system.
Thomann-Hanry's non-scaffold façade cleaning avoids disruption and, as an innovation, the security and safety aspects of façade gommage® set it apart from traditional techniques. At the end of a day's cleaning, the cabin is simply retracted on its hydraulic boom, leaving building security completely uncompromised making it the ideal solution for banks such as the Europe Arab Bank.
For obvious reasons, security is a key concern for banks. As a result, a scaffold-free system is by far the preferred solution for cleaning the exterior of a bank, as it offers increased security as well as guaranteeing minimal disruption to visitors and employees alike.