Marks & Spencer flagship store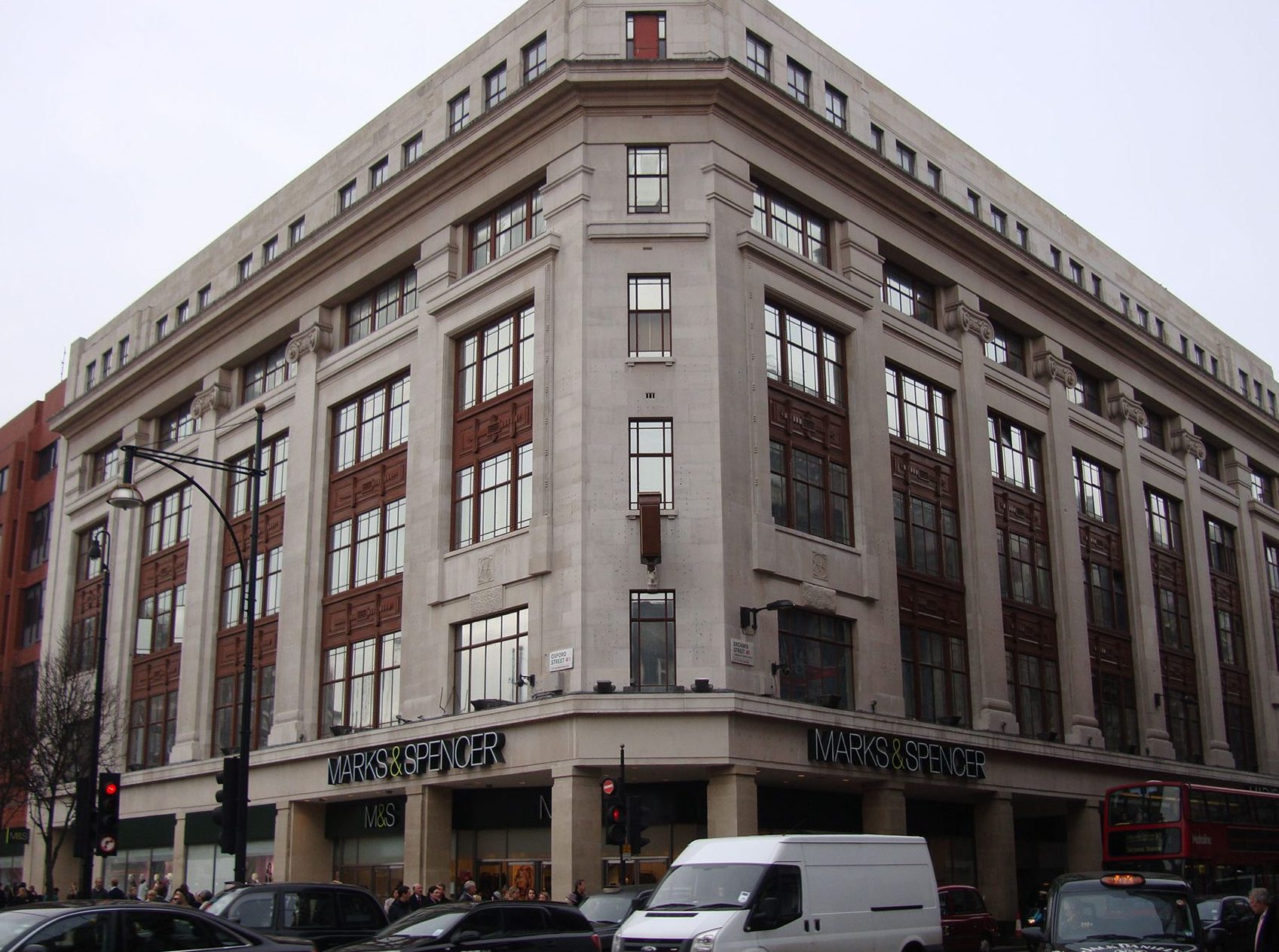 Marks & Spencer's flagship store on Oxford Street boasts 170,000 square feet of prime West End retail space.
Marks & Spencer flagship store on Oxford Street was opened in 1930 and remains the Company's largest and most profitable store.
Although cleaning the Portland stone façade had been considered on several occasions, the timing never seemed right for Marks & Spencer to have their most valuable retail premises covered in scaffolding for three or four months – very understandable when you consider that the store's revenue can reach £1 million in a single day. With such valuable retail space, even a 5% reduction in turnover due to months of scaffolding could easily amount to several million pounds.
The Marks & Spencer management team approved the use of façade gommage® as the only realistic option without scaffolding, enabling the store to continue trading as normal during the work. Moreover, Thomann-Hanry® were able to complete the cleaning work in just fourteen days. Since completion, figures have confirmed that trade was unaffected by Thomann-Hanry®'s cleaning work.