Hamleys toy store, Regent Street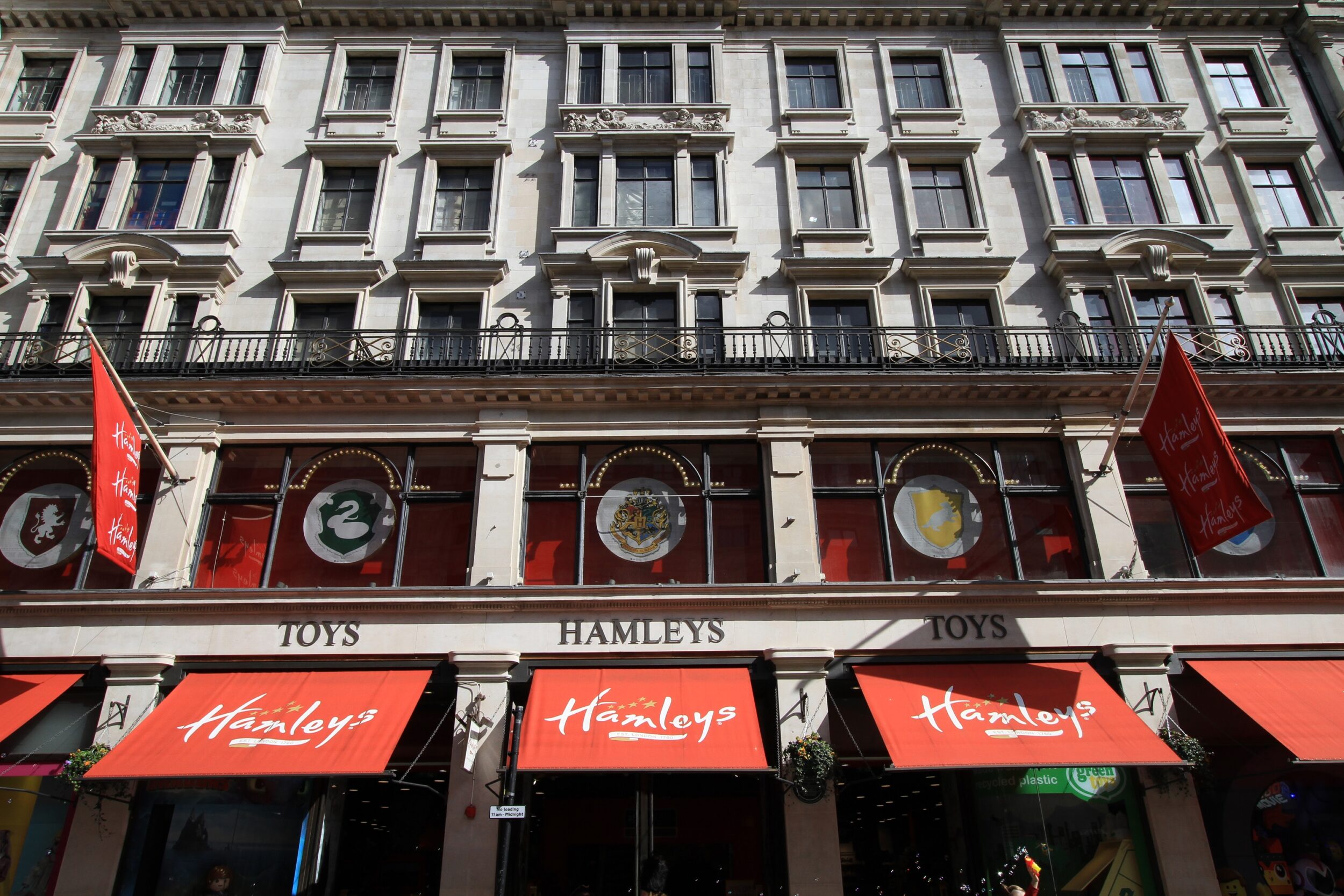 Built in 1881, the Grade II listed building has got a facelift by Thomann-Hanry®.
Following on from spectacular results achieved for the Crown Estate at Roxburghe House in Regent Street, Thomann-Hanry® have recently completed façade clean at a nearby landmark, also owned by the Crown, and occupied by a significant tenant in the retail world.
A focal point of Regent Street since it was built in 1881, Hamleys toy store is the oldest, largest and most famous toy shop in the world, welcoming some five million visitors every year. The grade II listed building's storied past includes its foundation in 1760, a Royal Warrant from Queen Mary in 1938 and surviving being bombed no fewer than five times during the Second World War. Again, working overnight to further minimise disruption, Thomann-Hanry® completed the façade clean using façade gommage® in just two nights, restoring 600 sq. m. of Portland stone and winding the clock back almost 140 years in the process. Within the wider four week project, the company is now completing other refurbishment works, from stone and window restoration to replacement of lead dormers and slating.
Commenting on this project, Thomann-Hanry® Managing Director Mark Styles observed,
"When considering an exterior clean of a retail unit, using a unique system that does not require the use of scaffold is a huge benefit – not only to the safety of workers but to the functioning business as works take place. The latest Regent Street outlet – Hamleys toy store – adds to our portfolio of leading retail clients, including Ralph Lauren, Primark and TopShop, underlining the suitability of façade gommage® to shop premises, especially in historical buildings."
Watch a video produced during our works at Hamleys, the world-known retail shop on Regent Street, in London.
Video credits
*Filming, editing and post-production: This is Crowd