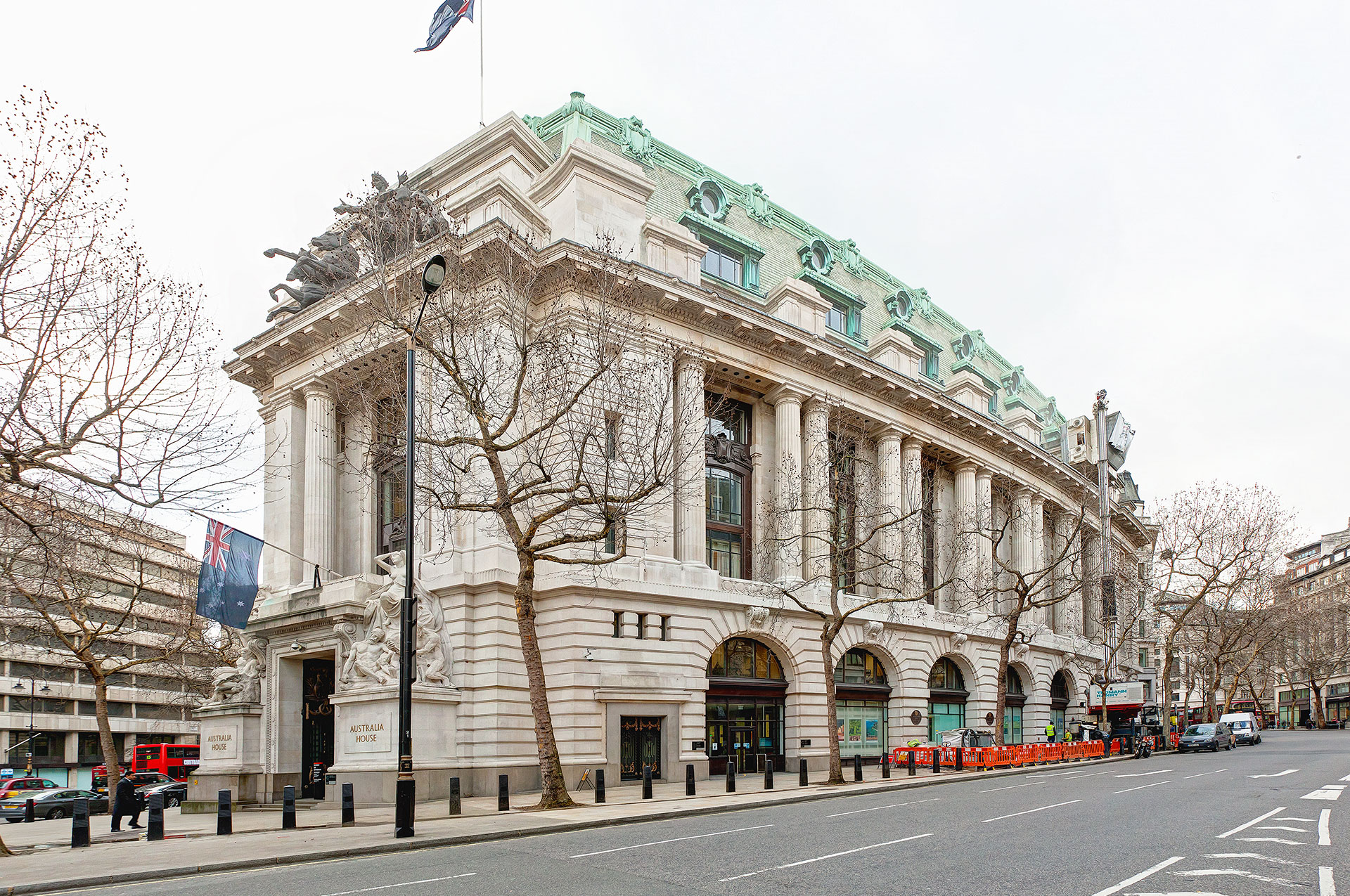 Thomann-Hanry® were back to Australia House to bring the 100-year-old building another facelift.
Situated on the Strand, Australia House is a substantial stone and granite Grade II Listed building dating back to early 1900s – the building's first foundation stone was laid by King George V in 1913.
Designed by Scots architects Alexander Marshall Mackenzie and Son, Australia House cost £1m to build and was officially completed in 1918, sitting alongside some of the world's most expensive real estate and starred in the Harry Potter movies. Australia House is the oldest Australian diplomatic mission and it is the longest occupied foreign mission in London.
As part of a cleaning and maintenance programme before the 2012 London Olympics, The Australian High Commission were not prepared to take any risks with security by scaffolding the 6,500m2 building. Thomann-Hanry® were commissioned to carry out works within a tight six-week deadline, just in time for the 2012 Olympics.
With the building completing 100 years old in 2018, the Australian High Commission in London have called us back to give the building another facelift. Works were to include not only façade cleaning and stone repairs, but also cleaning and waxing bronze statues, re-gilding lettering at the entrance and repainting wrought iron gates.
See more of our works on Australia House bronze statues here.