Fishmongers' Hall, London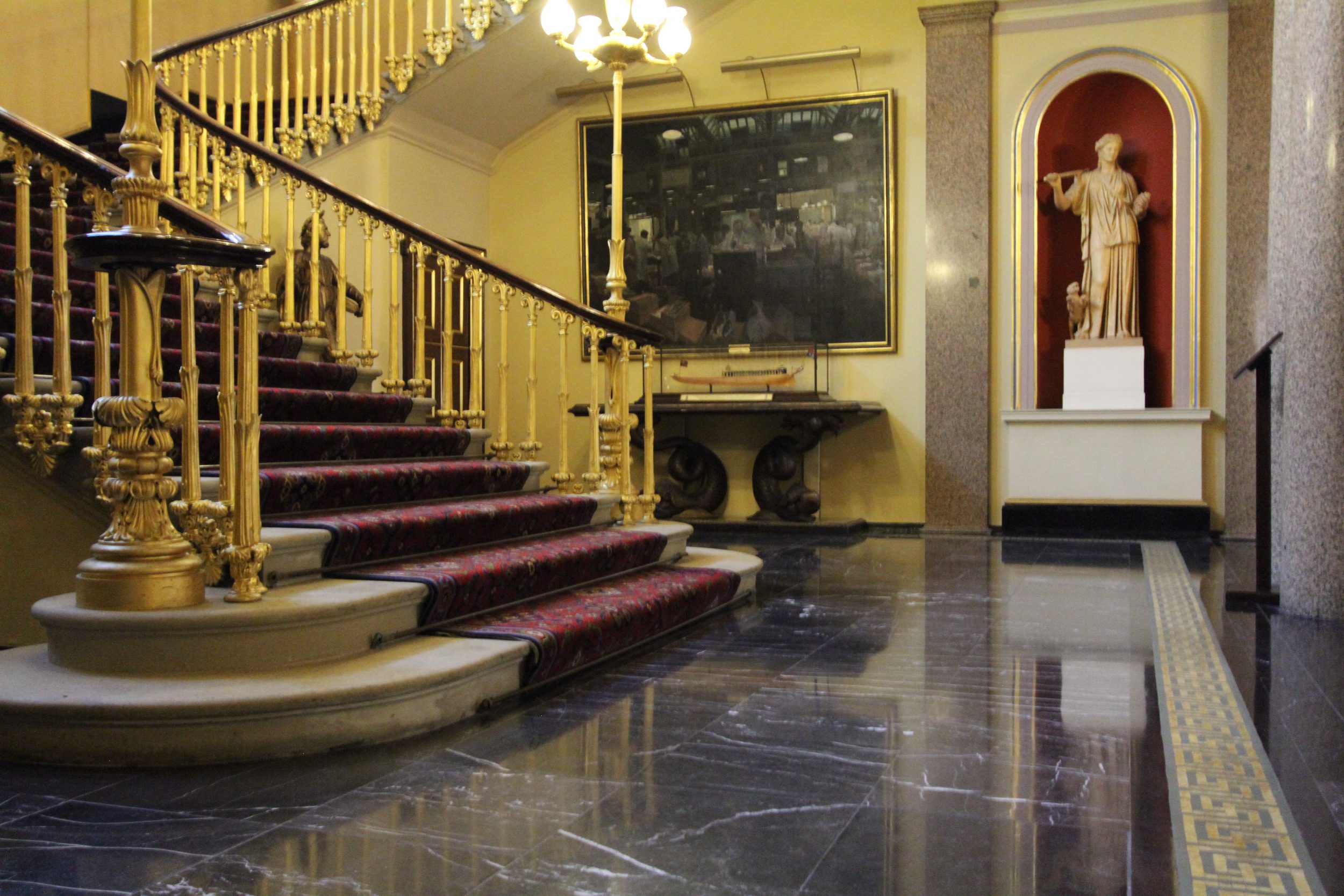 One of London's most historic organisations – and one of the twelve Great Livery Companies of the City – the Fishmongers' Company stands proudly next to London Bridge in a unique riverside location.
Within the walls of this Scheduled Ancient Monument lies a Grade II Listed Hall and a grand staircase, which was cleaned using various treatments, including a poultice for some of the deeply set stains.
The beautiful Nero Marquina floor at this scheduled ancient monument required attention to bring it back to its former glory, as well as ensuring its preservation for future generations.
Our Specialist Stone Care team stripped back the old surface polish with a strong alkali, which also acted as a cleaning agent. They then polished the surface using multiple diamond pads, bringing back the marble's natural shine while ensuring an even finish to all areas.
Finally, to preserve the flooring, it was sealed using our highly popular product, Aqua Fend G®. As part of the preservation and aftercare process, the team at Fishmongers' Hall was trained to look after the Marble flooring using the vitrification method.