One New Bond Street, Mayfair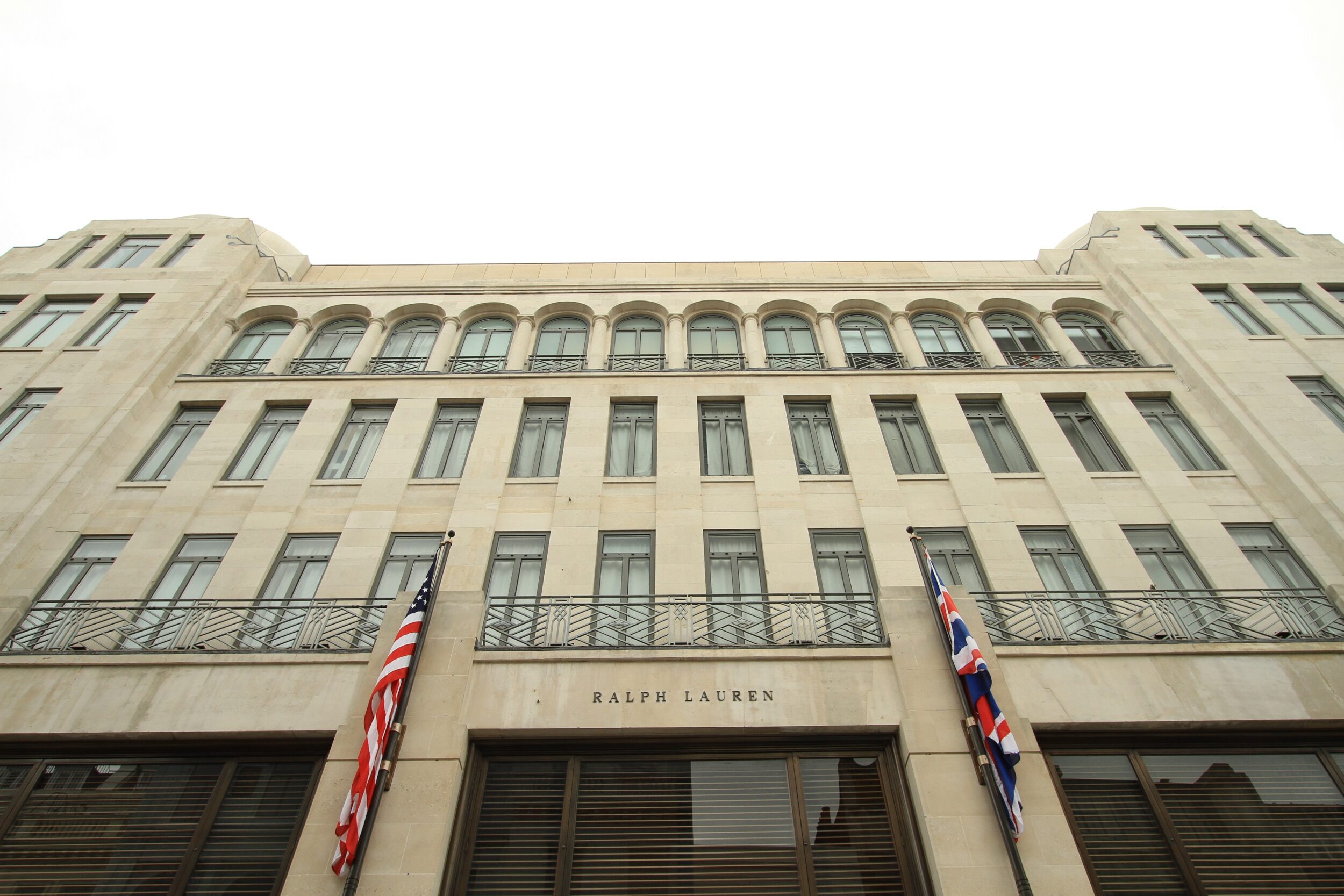 The attractive art-deco building from 1930 is faced in stone and has domed corner pavilions.
Retail building facades restoration
1 New Bond Street is a mixed-use building in Mayfair, now home to a world-famous fashion group which chose the strategic location to share a slice of the over £7.6 billion spent by 200 million shoppers every year in the West End.
Thomann-Hanry® have carried out building survey, cleaning and restoration work. All three elevations of this iconic building located in the heart of Mayfair hustle and bustle were clean using façade gommage®.
When considering an exterior clean of a retail building, using a unique system that does not require the use of scaffold is a huge benefit – not only to the safety of workers but to the functioning business as works take place.
Our façade gommage® cleans retail buildings without scaffolding, with minimum disruption to building occupants throughout the work. Alongside office and commercial buildings, we work with many retail projects, hence the nature of our works been completely non-disruptive and secure to guests, visitors and building occupants.
Typically, when prioritising maintenance and upkeep works, retail building owners and facilities managers favour the low-hanging fruit of interior re-fits and renovation over external works. Understandably so, when one considers the duration of conventional steam, water and chemical-based cleaning processes on often extensive shopfronts, all of which entail cladding the building in scaffolding for months on end. Unsightly, disruptive and a deterrent for potential shoppers, all façade cleaning processes require scaffolding – all, that is, except one.
Thomann-Hanry®'s façade gommage® offers a swift, economical and environmentally sound alternative. We don't require internal access and the lack of scaffolding is paramount to keep the business looking open as usual at all times, meaning non-loss of revenue throughout the works.