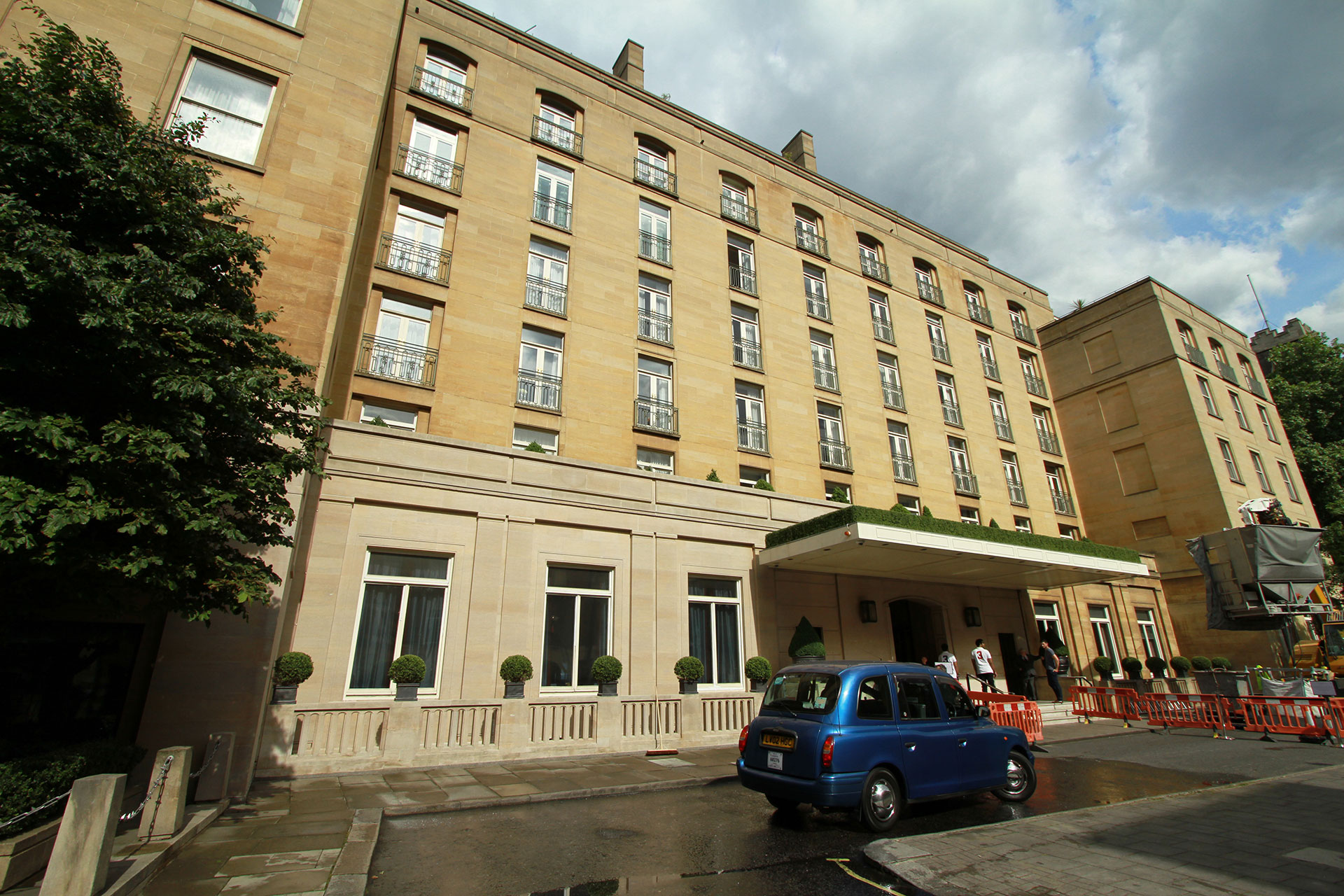 Thomann-Hanry® completed a facelift to The Berkeley hotel, which boasts contemporary chic, two-Michelin-star cuisine and a rooftop pool, located a stone's throw from Hyde Park.
façade gommage® clean was undertaken to the majority of The Berkeley Hotel façades – without the use of scaffolding – meaning the hotel's busy Summer tourist season was completely unaffected by the works.
The cleaned façades were protected with Aqua Fend® – an invisible, all-in-one protection against water, oil, dirt, pollution and graffiti – applied using cherry pickers while rooms were unoccupied, minimising disruption to guests. To complete the exterior revamp, the marble entrance was stripped, polished and cracked marble replaced.
All works were completed on budget and on time.
The Berkeley Hotel is part of The Maybourne Hotel Group
London's leading hotel operator, The Maybourne Group has commissioned exterior cleaning and restoration experts Thomann-Hanry® to restore and rejuvenate the facade of their three iconic London hotels. The Berkeley, Claridge's, and The Connaught – quintessentially British institutions owned and managed by the Maybourne Hotel Group have completed a facelift to their exteriors, ensuring their legendary five star standards are maintained outside as well as within.