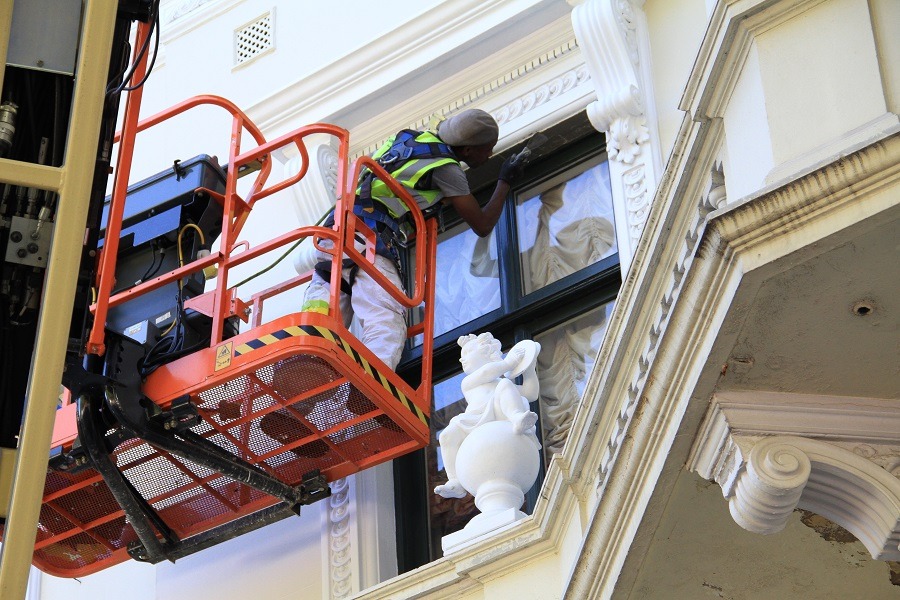 Company news and building restoration work in 2019.
Thomann-Hanry®'s upward trajectory continued in 2019, the busiest year yet since our inception in 2005. Office Manager Anca Quyn and façade gommage® Cabin Operator Marcin Hajduk's ten year anniversary with the company was a timely reminder that our early days are far behind us now – and an impressive roster of clients and projects in 2019 reflect our standing and influence within the sector today.
From high profile restorations of London landmarks like 25 Kensington Gore and Microsoft's flagship store in Oxford Circus to Milan's Principe di Savoia, the reach of Thomann-Hanry® has continued to expand. The evolving variety and scope of projects has also been telling. The company has increasingly been enlisted not just for façade gommage®, but for wider building restoration works that speak to today's wider market perception of Thomann-Hanry® as specialists in all aspects of reviving buildings – from the historic to the modern.
In other ways, it was business as usual in 2019. More awards, our much talked-about Summer and Christmas events and the continuing development of our CPD and webinar education programme helped enhance our reputation, connect with our industry colleagues and inform the wider market.
It's been a great year – and you can read all about it in our 2019 newsletter. We hope you enjoy it.
Click on the image to read our newsletter.
Back to news