Our annual newsletter 2017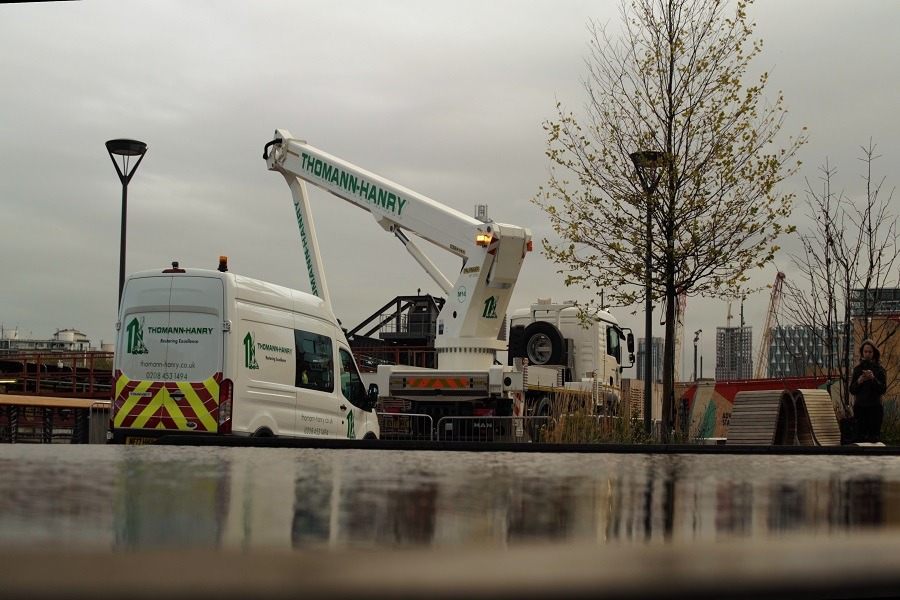 From working on water in Battersea to expanding our capabilities to cover metal restoration and rolling out our cutting-edge 3D modelling system, Thomann-Hanry® have proved, yet again, that they are at the forefront of technology when approaching the preservation and restoration of historic structures.
Will you be part of the Thomann-Hanry® story in 2018?
It's hard to believe that 2017 has flashed past so quickly. It has certainly been a year of great achievements and, despite the economic backdrop and the whole Brexit rollercoaster, we have succeeded in strengthening client relationships through preferred supplier schemes and by forging new alliances.
We live in a time of dramatic change – and the pace of that change is accelerating. Whilst this adds to the challenges, it also presents many opportunities. As a result, it is not only the right time to re-image our future with a new look and updated strategies, but it is also crucial to take advantage of our changing environment and the fresh possibilities it offers. Industry demands evolve at a rapid pace and we continually strive to remain ahead of what is an ever-changing market. Our strategy is an open and adaptive roadmap, constantly raising the bar to achieve new heights in the future.
With a second depot and a bright new office, our expansion continues apace.  Marketing improvements saw a full redesign of our website and a complete makeover for our brand, our collateral and the way we communicate with our clients.  Furthermore, in the spirit of expansion and growth, new machinery has been added to our fleet and, as the company and its reputation grows, new markets have become part of our portfolio. We are thrilled to be heading to Dublin soon with our first project outside the UK – and two more in the pipeline.
On the social front, and dressed up in tropical-gold pineapples, our spectacular Summer Party was a storming success. Christmas dinner at the very English Goring Hotel, meanwhile, was served close to their iconic heritage garden in the heart of Belgravia in SW1.
In this, our annual newsletter, you will find out all about the year at Thomann-Hanry®, many of the projects we've worked on and a preview of what lies ahead for 2018.
To keep abreast of developments in the new year, follow us on social media – it's great to have you on board.
Back to news